Welcome To Lexis Hibiscus® Port Dickson,
The 5-Star Family Beach Resort in Malaysia
Idyllic views, refined living, modern design, superb quality, world-class amenities and facilities.

Discover coastal luxury at Lexis Hibiscus Port Dickson, the exclusive oceanfront resort inspired by Malaysia's iconic Hibiscus flower, where modern design and captivating views unite to embody the grandeur of the nation's cultural heritage.

Immerse yourself in the allure of this exceptional Port Dickson beach resort, where elegance, relaxation, unparalleled natural beauty and world-class amenities harmoniously converge to create an unforgettable getaway. Greeted with warm hospitality and exclusive views of emerald waters, each moment here invites you to let go of worries and create cherished memories that will leave an indelible mark on your heart.

Nestled along the pristine Pasir Panjang beach, just over an hour's drive from Kuala Lumpur, Lexis Hibiscus Port Dickson is a beacon of seaside bliss catering to all, whether you seek family fun, romance, or rejuvenation. Holding two Guinness World Records for the most swimming pools (643) and overwater villas (522), the Port Dickson hotel is an architectural marvel, recognised with multiple international accolades.

Prepare to be captivated by the iconic flower-shaped overwater resort, offering refined living in 639 pool villas, comprising 522 overwater villas and 117 tower rooms, each with a capacious sun deck. Here, exceptional privacy and pampering await, with lavish king beds, private pools, and personal steam rooms in your serene sanctuary amidst the beauty of the sea.

Savor delectable flavors from Malaysia and beyond at the resort's exceptional dining venues, offering a feast for the senses with authentic local cuisine and international delicacies. Whether it's sumptuous buffets, intimate dinners by the sea, or sophisticated cocktails at stylish bars, each meal is an exquisite experience that will leave you craving for more.

Unleash your adventurous spirit with a diverse range of recreational activities, from sparkling swimming pools and thrilling water sports, to relaxing spa treatments and sun-kissed beach lounging. Lexis Hibiscus Port Dickson promises endless opportunities for relaxation and excitement, making it the perfect escape from the ordinary to the extraordinary.
Discover the Lexis Experience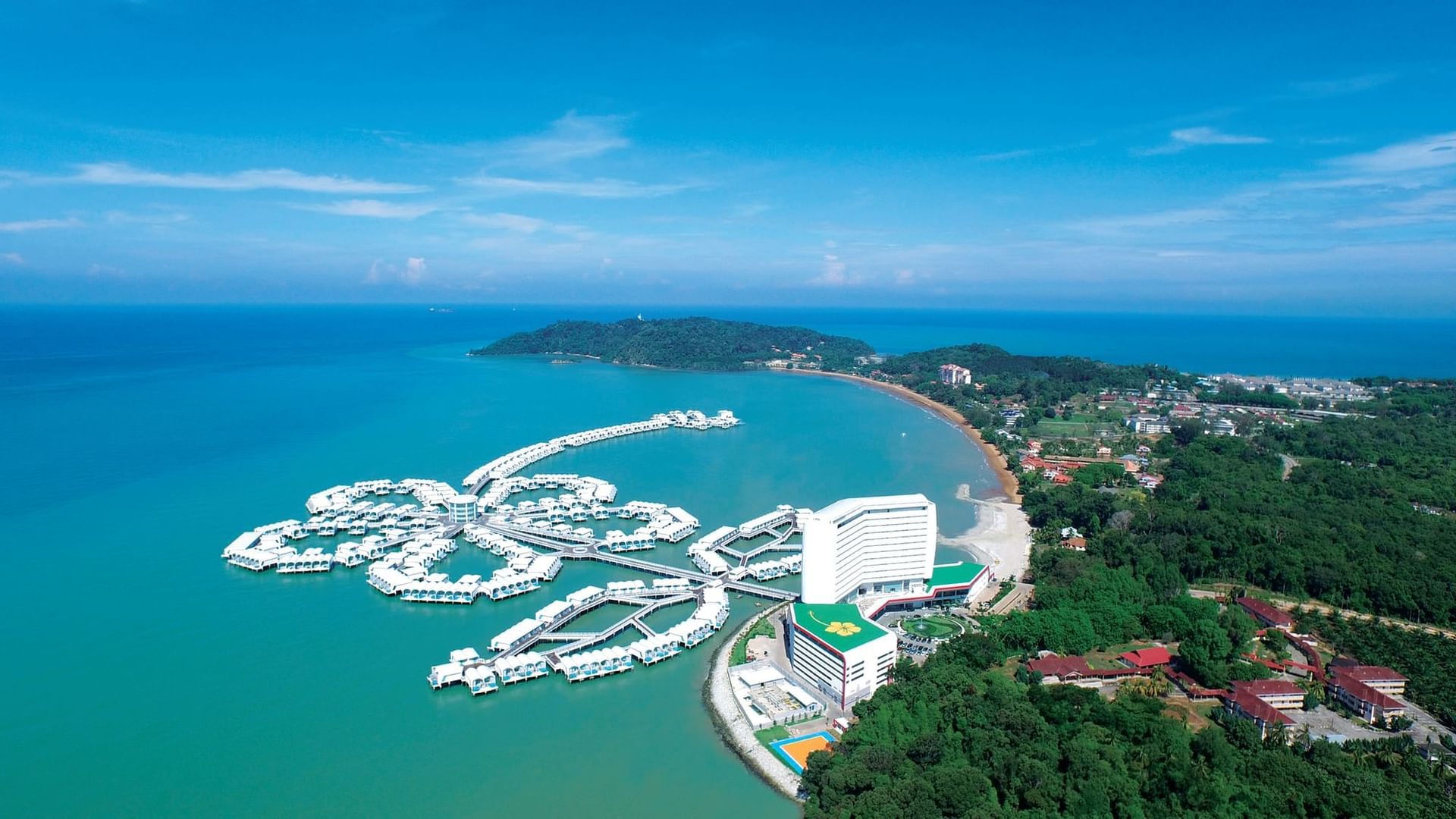 Lexis Hotels and Resorts Shines at the 17th World Luxury Hotel Awards Gala
Lexis Hotels and Resorts, the distinguished Malaysian hospitality brand, achieved remarkable acclaim with 9 award wins at the 17th annual World Luxury Hotel Awards Gala Ceremony held in Greece on October 28, 2023.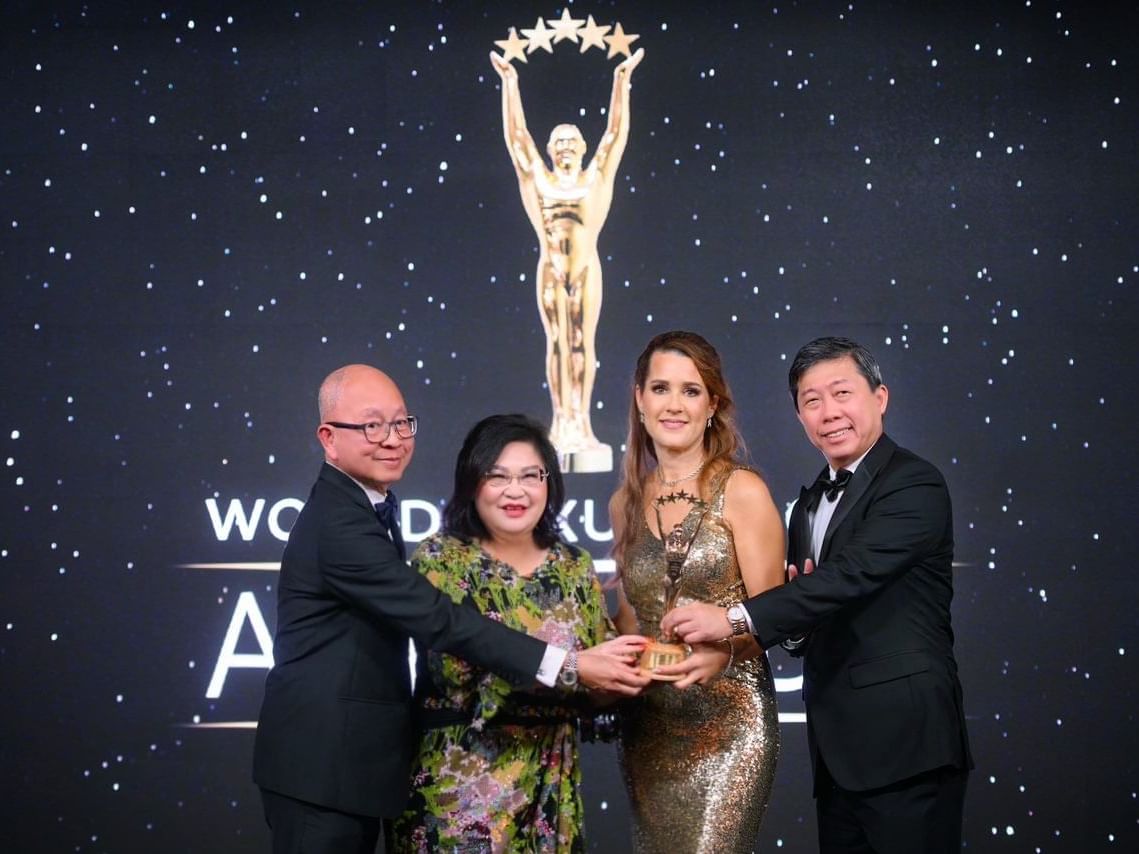 LEXIS HIBISCUS PORT DICKSON

"Relaxing getaway for family or couples"

My recent stay at Sky Pool Villa was great with nice private pool & sauna. There is a bathtub and two shower heads as well. The room is huge with two king sized beds. This is a good choice if you do not want to walk so far to the main lobby / beach / activities / parking lot. As the pool is covered, so the water is colder. Nice birds eye view of the sea and the water villas that looks like a hibiscus. ……..
LEXIS HIBISCUS PORT DICKSON

"Memorable stay at Lexis Hibiscus"

Stayed in panorama pool villa - sea view for 3D 2N with my family. The sea view was breathtaking and the room was spacious and clean. Check-in procedure was fast and hassle-free at the Light House. My booking came with complimentary cocktail sessions at the Wave Dining restaurant. The staff and service there was superb. ……..
LEXIS HIBISCUS PORT DICKSON

Lexis Hibiscus is a great place for having a good family outing. Staff is very friendly and place is very well organised. I stayed for two nights and really enjoyed the Villa and the services offered. The place is not very far from Kuala Lumpur so the drive is not stressful. I missed the hibiscus walk which was closed but the in house restaurants have some good food to offer. The beach is not very far and there are some options available there as well. Overall this place deserves a 5 star and will definitely come back again.
LEXIS HIBISCUS PORT DICKSON

First time here and we are lucky to have free upgrade! Non obstructed sea view, spacious and cool facilities room. The room design is nice with a small pool just good. Staff are well prepared and polite. Breakfast choice was decent. Property security are well organized. We really love it and will definitely be our first choice in PD.
LEXIS HIBISCUS PORT DICKSON

We booked the Panorama Pool Seaview Villa including breakfast and dinner for our family. The resort was fully booked due to Raya holiday. Nevertheless, the buggy service is fast and we don't need to wait very long for it to reach us, which is excellent. The most memorable experience is the complimentary evening cocktail and refreshment at the Lighthouse bar, yummy foods and drinks. ……..