Photo Credit: 123RF | @sborisov
Travel Local: Why Port Dickson?
Published October 11, 2022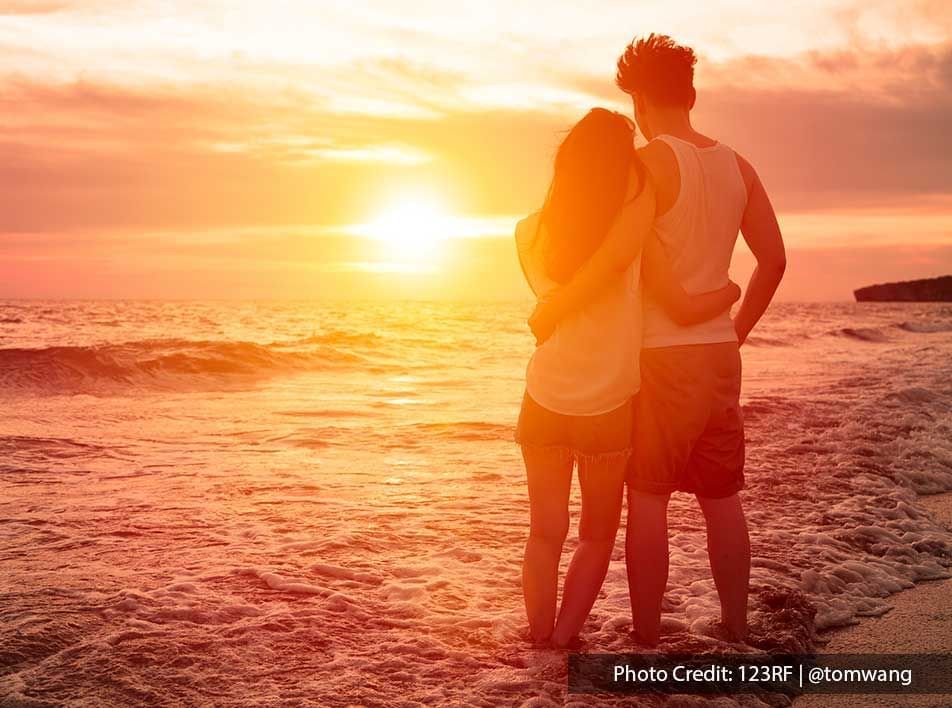 With the opening of international borders, there's no time like the present to ignite your wanderlust fantasies, especially in your own backyard - a relaxing and fun escape on your home turf beckons! Travelling locally will not only allow you to discover hidden gems that you might have not heard of, but also help boost the local economy as you support domestic tourism initiatives and tourism players such as restaurants/cafes, hotels, travel agencies, transportation and more.

One destination that locals should definitely not miss out is the beautiful seaside town of Port Dickson. Ideal for adventure aficionados and beach lovers, this popular holiday destination is the perfect place for those seeking tranquil getaways with their loved ones, for adrenaline rush seekers or to get your daily dose of vitamin sea.

Here are the top five reasons you need to plan and book your next trip to Port Dickson.


#1: Accessible & Affordable
Located just 90 km from the city of Kuala Lumpur (KL), Port Dickson, or affectionately known as PD to locals, is just an hour's drive from Kuala Lumpur along the North-South Highway and about 32 km from Seremban. Due to its easy access, this coastal town is great for weekend staycation trips and makes the perfect Port Dickson beach getaway to spend with your loved ones.
Travelling By Bus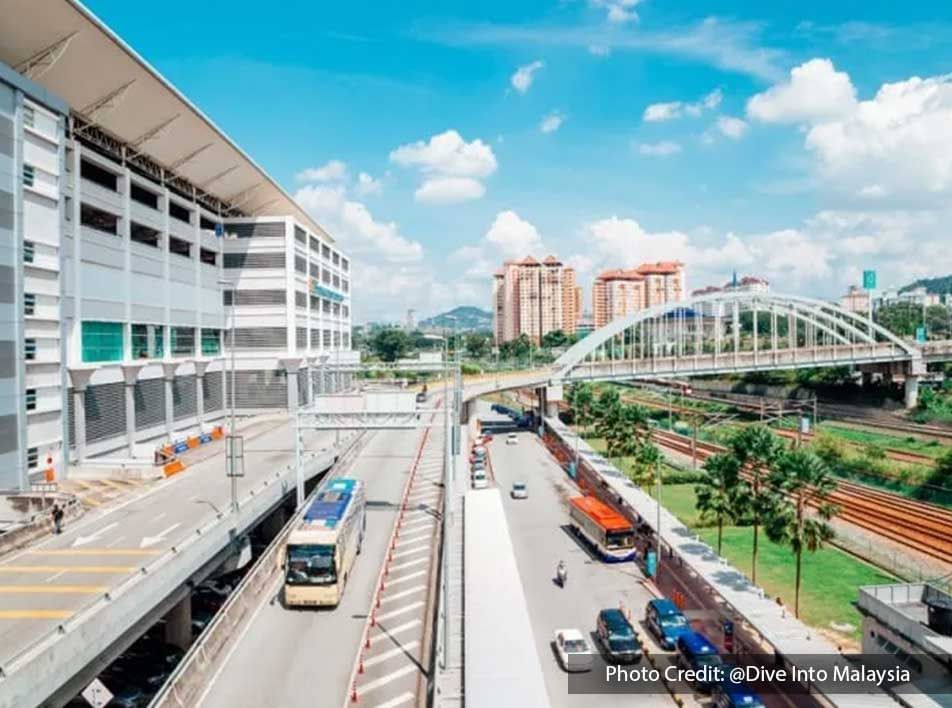 A popular public transportation option to reach Port Dickson from KL is by taking a bus. However, you need to take two separate buses, as there is no express bus from KL to the Port Dickson bus station.

First Bus: TBS to Seremban
You will need to make your way to TBS (Terminal Bersepadu Selatan) located in Bandar Tasik Selatan, Kuala Lumpur and from here, you can catch the bus from KL to Seremban. You can find the first part of the bus schedule from KL to Seremban here.

Second Bus: Seremban to Port Dickson
Local buses are used from Seremban to the Port Dickson bus terminal and run approximately every hour from the bus terminal where you will be dropped off. The bus number is T30A. The total journey time is about two hours if you have a smooth connection and fares are about RM12 in total and depends on which buses you catch.


Travelling By Train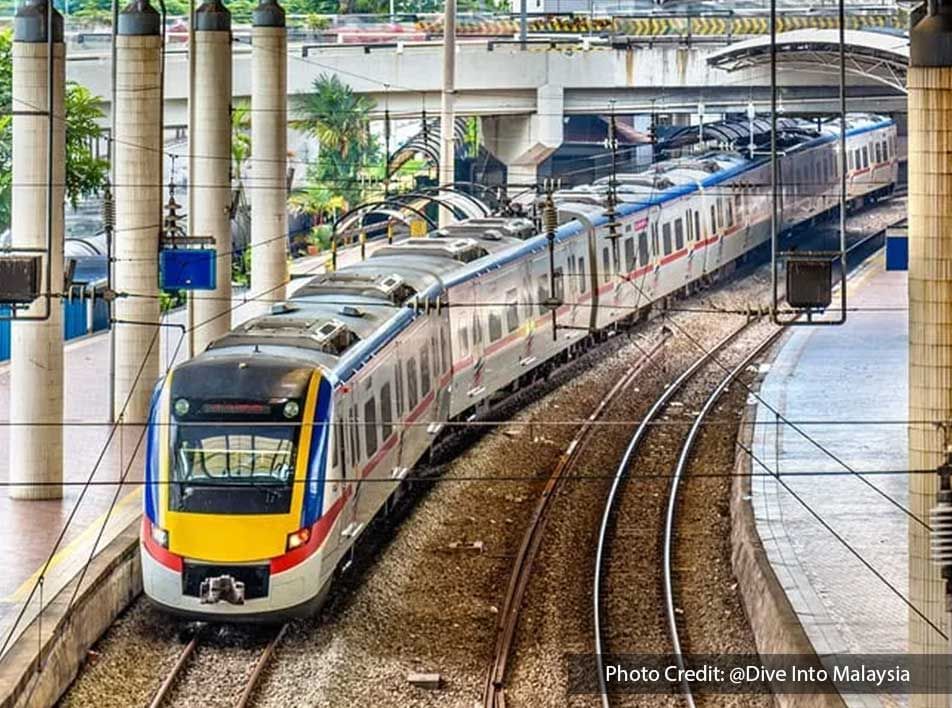 If you prefer the scenic route from Kuala Lumpur, then taking a train is one option. However, please bear in mind that you cannot do the complete journey to Port Dickson by train as Port Dickson doesn't have a train station.

You will need to catch a train to Seremban from KL Sentral and other points in KL on the commuter line including the TBS bus station. These trains run every couple of hours, and on arrival in Seremban, are a quick 6-minute walk to the bus station for the bus to Port Dickson.

You can buy tickets online for this train here. Fees start from RM 17. This KL-Port Dickson route takes about 3.5 hours with a good connection so travelling by car or buses is faster.

Travelling By Taxi / Grab
Taking a taxi from KL to Port Dickson is the next best option, as it is quick and easy. The taxi fare will depend on your exact location and traffic conditions. You can also take an e-hailing ride app like Grab to go to Port Dickson. The taxi fare from KL to Port Dickson approximately costs RM 170.

Recommended! Travelling By Car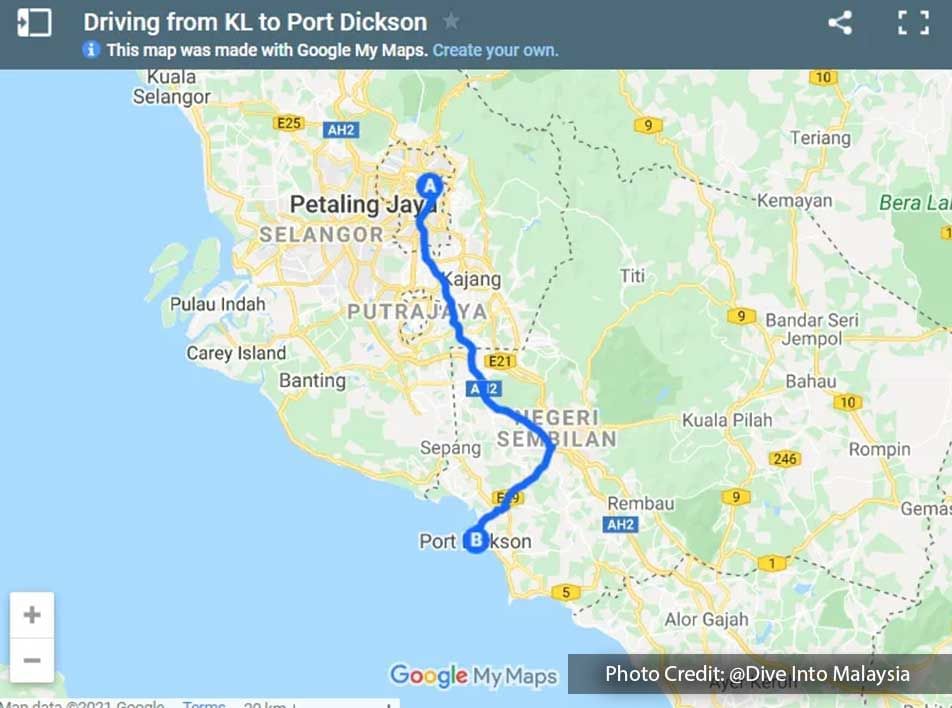 The best way to reach Port Dickson is definitely by car. It's a straightforward journey and the traffic is usually not too bad outside of peak times. The ride is also not as long, with just a 90km route, as compared to taking buses or trains which will require you to take an additional bus from Seremban.
Moreover, travelling by car allows for easy trip planning and it is cost effective, as you can carpool in a group and have easy access to near and far attractions. You will also be able to go on food hunts any time and driving in your own car allows you to get closer to the beach and get some vitamin sea.

#2: Port Dickson Is Home To Many Exciting Places
Locals and tourists often return time and time again to this seaside town for its gorgeous beaches, which are stretched along a 16km long coastline. Some of the most famous beaches which include Pantai Cahaya Negeri, Blue Lagoon and Teluk Kemang Beach, which are not only known for its family-friendly leisure activities such as water skiing, snorkelling and windsurfing, but are Port Dickson getaways for you to enjoy some me-time away from huge crowds.
You'll get the opportunity to wake up in the morning to witness a majestic sunrise at the beach, while enjoying the cool ocean breeze, the swaying palm trees and fine sand between your toes.
Be sure to head to Hibiscus Beach, located in Lexis Hibiscus Port Dickson for some of the best Insta-worthy photo spots in Port Dickson. Emulate the ambience of being in Bali by capturing fun wefies with your family and friends at the vibrant swings placed at Hibiscus Beach.
Take the opportunity to snap even more Instagrammable moments in one of the gorgeous pool villas at Lexis Hibiscus Port Dickson , one of the top Port Dickson beach resorts where you can enjoy your own Port Dickson villa with private pool. Just imagine you snapping multiple selfies while you soak in your very own private pool or spacious bathtub in your room and taking in the breathtaking ocean view surroundings at one of the leading private pool hotels in Malaysia.
Cultural buffs should not miss out the various museums and art galleries Port Dickson has to offer. Learn about Port Dickson's rich local history at Kota Lukut and Fort Kempas, and pay a visit to the Army Museum to discover fascinating facts on the nation's armed forces. Take psychedelic, topsy-turvy photos with your loved ones at Port Dickson's two trick art museums - Alive 3D Art Gallery and Upside Down Art Gallery - that feature interesting and mind-blowing optical illusions.
Adventure aficionados meanwhile, can explore this popular beach destination, with an exciting jungle trekking journey to Cape Rachado, a gazetted forest reserve in Tanjung Tuan, which features the oldest lighthouse in Malaysia built by the Portuguese. They can also get their adrenaline pumping at Extreme Park Port Dickson - a playground for adrenaline junkies featuring exciting activities such as go-kart, ATV jungle trail, archery and a paintball war game.
Port Dickson is also a splendid getaway for nature lovers and families. Children will adore getting up close and personal with the animals at P.D. Ostrich Show Farm, a family-friendly petting zoo, or at Sky Ladder Pineapple Farm - a family-friendly haven which enables visitors to feed farm animals such as sheep, ducks and geese . You can go here to find out more about the other tourist attractions you can go to while you are in PD.
#3: A Great Option For A Family Trip Or Short Getaway

Due to its close proximity to Kuala Lumpur city, family-friendly attractions and variety of luxurious yet comfortable Port Dickson hotels and Port Dickson beach resorts, Port Dickson makes the perfect go-to place for families to have a weekend getaway or short staycation.

Make the most out of every minute with your short family getaway, by following these simple tips:

1. Location, location, location!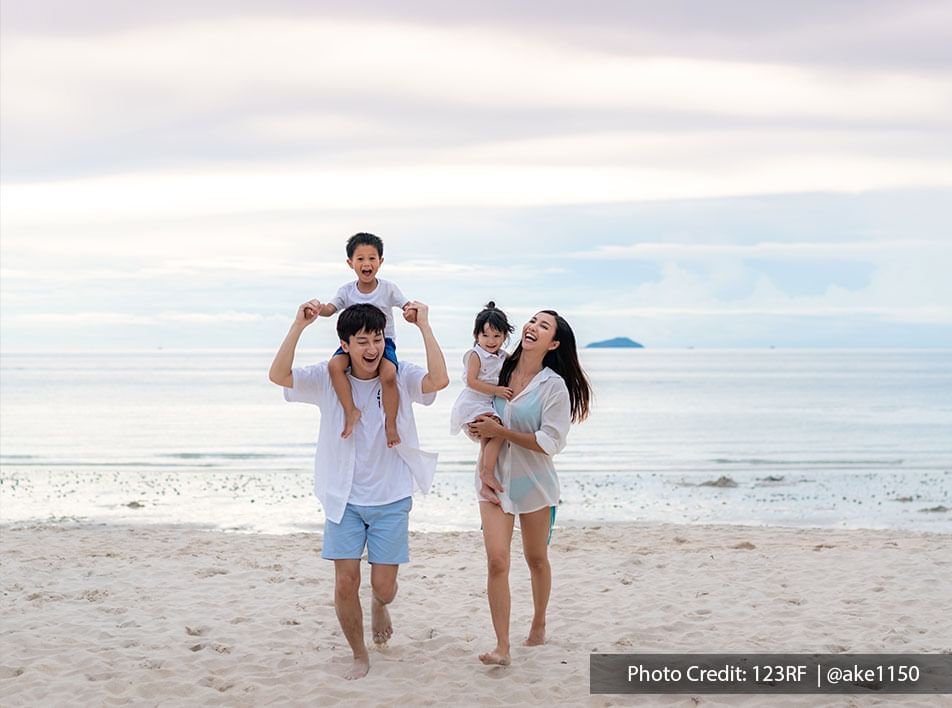 With a short getaway, remember that time is valuable. Do research before visiting the tourist attractions as some of them may not be operational due to the pandemic. Discuss as a family and prioritize what you want to see and do. You won't have time to see everything Port Dickson has to offer, but you can make sure you check off everything that's at the top of your list.


2. Plan Your Itinerary
Planning out your itinerary will ensure you get everything you want out of your short Port Dickson getaway .When planning a quick trip, don't forget to factor in travel time. Make sure to count for train, bus, taxi or Grab rides and any other transit delays that may occur. We recommend you do as the locals do - and travel by car or by foot (if your intended destination is nearby) if you're looking really to take it all in.

Pick a few options for places to travel and eat in the area you're exploring. Everything doesn't have to be planned down to the last detail, so leave some time and be spontaneous.


3. Use Your Port Dickson Hotel As A Home Base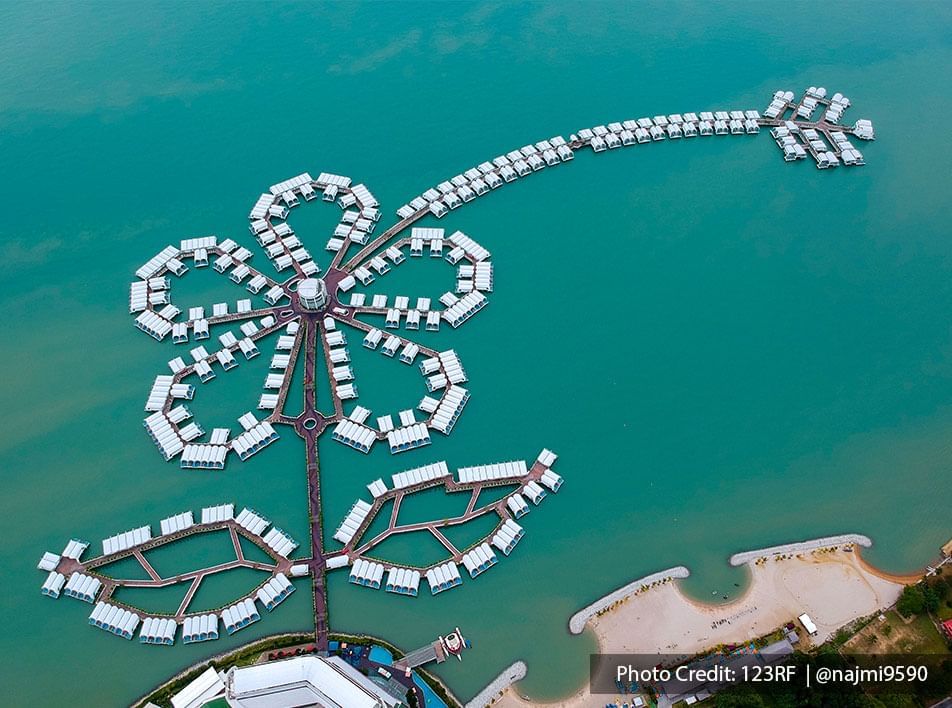 Wherever you stay will determine your starting and ending point, so plan your day around this and your itinerary.

Make sure you evaluate distance, transportation options and on-site amenities, when looking for accommodations. You can consider a full-service Port Dickson hotel or Port Dickson beach resort like Lexis Hibiscus Port Dickson so that you have everything you need in one place and you can just focus on having an enjoyable, fun-filled Port Dickson getaway.


4. Take Recommendations From Local
There's no one who knows a city or town better than a local, as they have insider knowledge on the best way to get around town and lesser-known local hot spots. Hotel concierges, local blogs and reviews such as TripAdvisor can be a great resource.
#4: There's Amazing Food Everywhere

Port Dickson is a favourite quick getaway for many locals, not only for its beaches and local attractions, but also for its delicious food. Just follow our guide and make sure you do not miss out these amazing local grub:
1. Lucky King Bun (Non-Halal)

A must-try for first-timers visiting Port Dickson, Lucky King Bun is known for its aromatic chicken curry wrapped in paper and neatly packed inside freshly baked buns. Diners get to choose between curry chicken filling or a mixture of curry chicken and Dong Po meat filling.

Address: 4366, 4349, Jalan Besar, Taman Port Dickson, 71010 Port Dickson, Negeri Sembilan
Operating Hours: 11:00am - 5:00pm (Daily) (Closed On Tuesdays)
Contact: +6011-1065 8889


2. Ah Cui Bak Kut Teh (Non-Halal)

Craving for Bak Kut Teh? Look no further than Ah Cui Bak Kut Teh - one of Port Dickson's most popular bak kut teh restaurants, situated along Jalan Pasar in Lukut. Locals love the bak kut teh at this restaurant as its sauce is thick and savoury, with plenty of herbs and spices to titillate one's palate.

Address: No. 40, Jalan Pasar, Lukut, 71010 Port Dickson, Negeri Sembilan
Operating Hours: 9:00am - 2:30pm | 5:00pm - 8:30pm (Daily. Closed on Tuesdays)
Contact: +6012-656 1656


3. Restoran Seri Mesra Ikan Bakar & Seafood (Halal)

If you are looking for the best grilled fish in Port Dickson town, your best bet is Restoran Seri Mesra Ikan Bakar & Seafood. Locals flock here for their highly popular ikan bakar which is grilled to perfection. You also get to choose to enjoy your grilled fish with either plain white rice or nasi lemak (steamed coconut milk rice).
Address: No. 3 & 4, Teluk Kemang Square, Batu 7, Jalan Pantai, 71050 Teluk Kemang, Negeri Sembilan
Operating Hours: 6:00pm - 12:00am (Daily)
Contact: +6019-608 1019

Aside from these local favourites, tourists visiting Port Dickson should definitely add Lexis Hibiscus Port Dickson onto their food haunts list. This Port Dickson beach resort is the place to go to for some of the best cuisine in Port Dickson.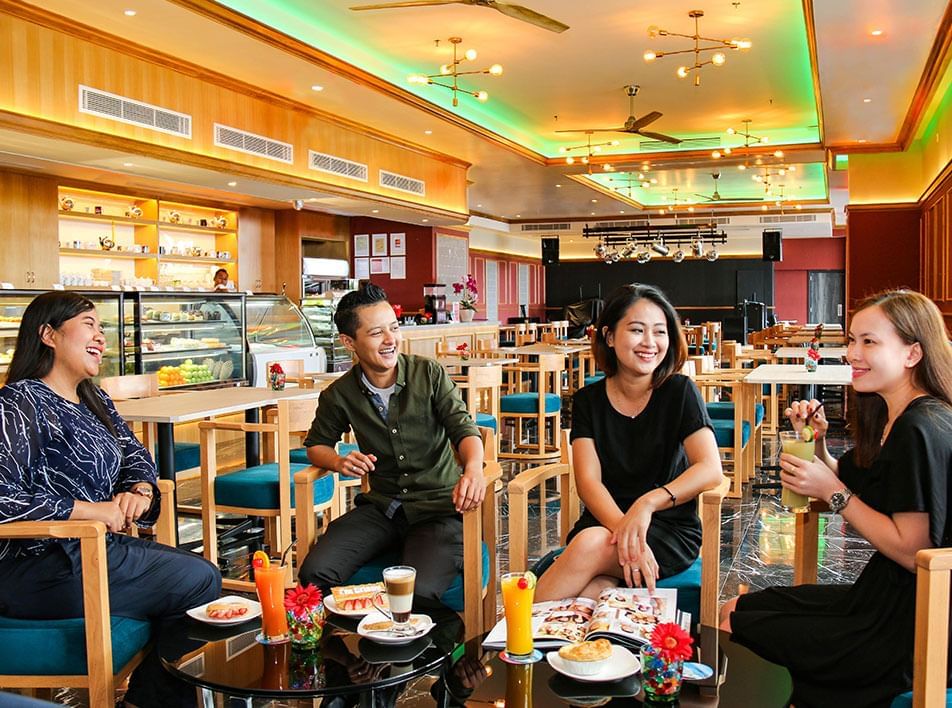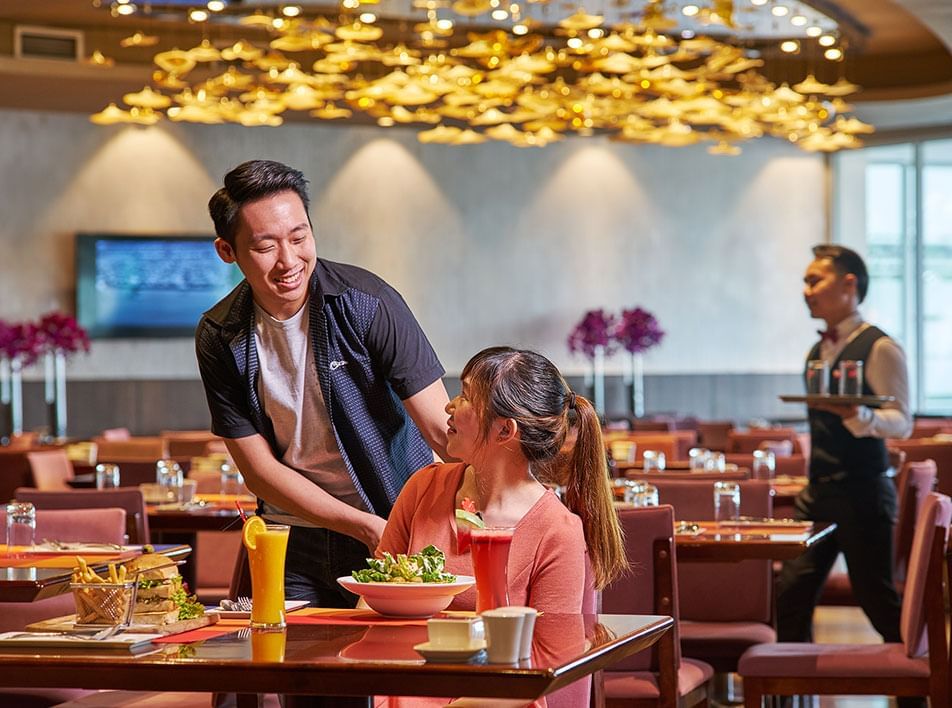 Enjoy an array of local and international cuisine at Roselle Coffee House , transport yourself to the Land of the Rising Sun with scrumptious Japanese delicacies at UMI Japanese Restaurant, treat you and a loved one to a delectable breakfast spread or evening cocktails with marvelous views of the ocean at Wave Dining or gather with friends at Coralz Bistro over light snacks and a cuppa or two.

#5: Accommodation Search Is Easy

Finding a place to stay in Port Dickson is easy as 1..2...3. There is a wide range of Port Dickson hotels and Port Dickson beach resorts – all nestled at popular beach spots along Port Dickson's 10-mile coastline, stretching from its town center to the foothills of Cape Rachado.

With so many affordable, quality Port Dickson hotels and Port Dickson resorts which are also never too far from popular local attractions, both locals and tourists will be spoilt for choice to enjoy an amazing Port Dickson getaway.

Stay In One Of The Best Private Pool Hotels In Malaysia : Lexis Hibiscus Port Dickson
For some of the best beach and oceanfront views in Port Dickson, head to Lexis Hibiscus Port Dickson. Treat you and your loved ones with a luxurious Port Dickson getaway at this multiple award-winning beach paradise that boasts idyllic views, world-class amenities and stunning facilities.
Nestled along Pasir Panjang beach, this Port Dickson beach resort offers guests with breathtaking ocean views from its 522 overwater villas and 117 tower rooms, that have been designed by award-winning architects. Experience this tropical oasis at your Port Dickson villa with private pool. Immerse yourself in the ultimate in luxury and privacy while you enjoy a relaxing swim from the privacy of your very own private pool and relax in your private steam room, in the comfort of your own room.


Expect the very best in service and hospitality at this popular Port Dickson hotel. Complete your Port Dickson getaway with fun family-friendly activities at this Port Dickson beach resort including belting out your favourite tunes at Starz Karaoke, rejuvenating your body and mind with indulgent massage and beauty treatments at LexSpa, or exploring the vast grounds of Lexis Hibiscus Port Dickson at your own pace with a bike adventure.

With its affordability, easy access and plenty of options to see and to do, Port Dickson will make for a good family getaway and fun staycation with friends. Have these reasons strike your interest in travelling to Port Dickson? If yes, why don't you make the first step in planning your epic Port Dickson getaway by booking a stay at this popular private pool hotel in Malaysia, Lexis Hibiscus Port Dickson?