Ornamental Fish Centre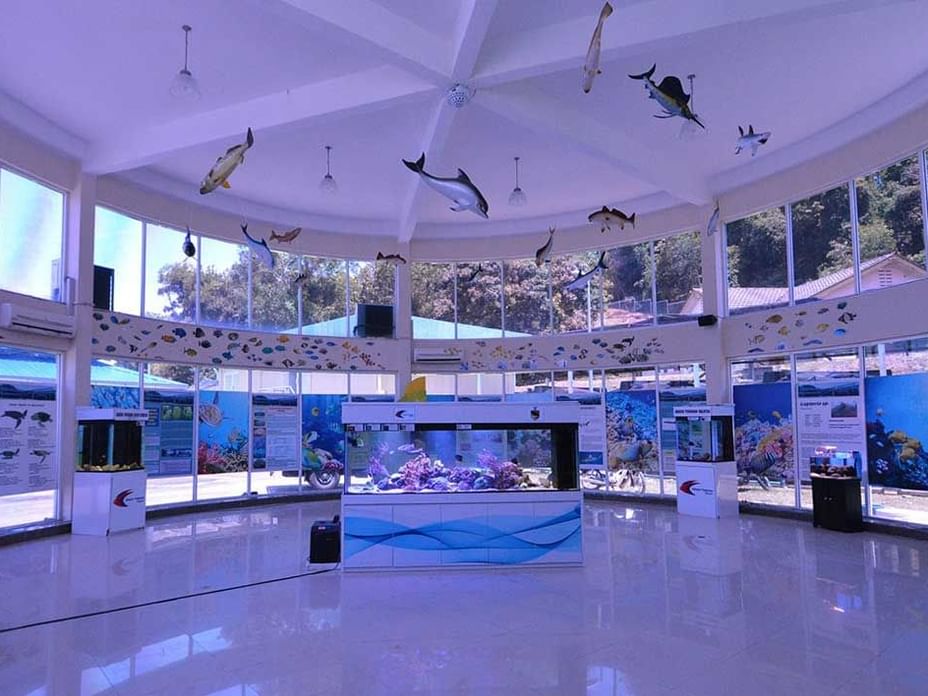 Operated by the Malaysian Department of Fisheries, the Ornamental Fish Centre is located in a strategic area at Teluk Kemang beach, just 7.3 km or around a 10 minutes' drive away from Lexis Hibiscus Port Dickson. Offering plenty of amusement and marine education for the entire family, the Ornamental Fish Centre houses more than 50 species of ornamental fish, 40 types of corals and other fascinating marine life, making it a favourite among marine life enthusiasts, tourists, and students on educational school trips.
Some of the stars of this marine conservation and aquarium are the sea horses, puffer fish, stonefish, clown fish, baby green turtles, hawksbill turtles, and coral reefs. Besides allowing its visitors the rare opportunity to get up close with rare aquatic creatures, the centre is designed to inspire people of all ages and from all walks of life to appreciate and take responsibility for the marine environment. The highlight of your tour here would be the opportunity to observe and witness real baby sea turtles paddling their tiny flippers in bubbling waters in the safety of large tanks as the centre also serve as a hatchery, allowing visitors to learn more about the lifecycle of these amazing creatures.
Entry Fee:
Free Entry

Map:
Jalan Kemang 8, Kampung Baharu, 71050 Port Dickson, Negeri Sembilan, Malaysia
Monday9:00am - 5:00pm
Tuesday9:00am - 5:00pm
Wednesday9:00am - 5:00pm
Thursday9:00am - 5:00pm
Friday2:45pm - 5:00pm
Saturday9:00am - 5:00pm
Sunday9:00am - 5:00pm