The Official Opening of Lexis Hibiscus Port Dickson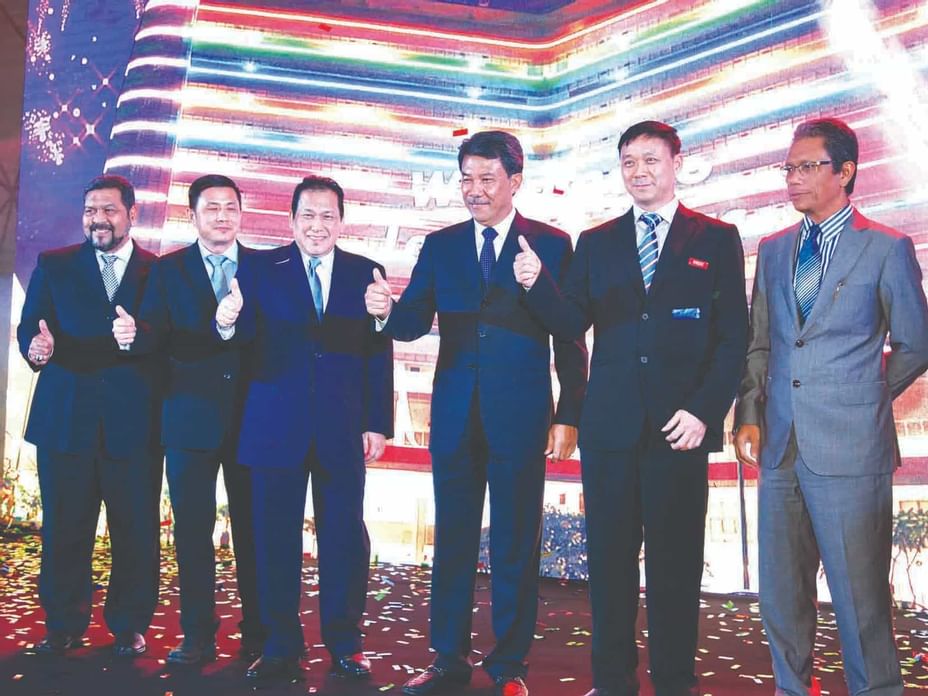 Lexis Hibiscus Port Dickson held its official opening on 31 July 2017, marking the third Lexis property in the state of Negeri Sembilan Darul Khusus and the first in the district of Si Rusa along Pasir Panjang beach. The resort stands apart in the industry with its unique concept whereby every guestroom is equipped with a private dip pool and steam room. It also reinforces Port Dickson as a major tourism destination in the state.
The ceremony was officiated by guest of honour YAB Dato' Seri Utama Haji Mohamad Haji Hasan who is the Chief Minister of Negeri Sembilan and attended by over three hundred distinguished guests, industry players and members of the Press.
Lexis Hibiscus is the leading and largest resort in Port Dickson and one of the famous icons in Malaysia, providing the finest in accommodation, dining and meeting in Negeri Sembilan. Working hand in hand with the government, it is committed towards promoting tourism in Port Dickson, which continues to see a healthy demand for upscale accommodation from discerning travellers, covering business and leisure segments from both locally and abroad.
With plenty of job opportunities being offered to the locals, the resort has contributed positively towards the state's tourism industry. As of to date, the properties within Lexis Hotel Group have attracted more than 3.6 million tourists from across 126 countries, comprising 50% of overseas guests from its guest portfolio. It has also brought in tourism dollars to the state. The Resort's encouraging occupancy and guest portfolio is fuelled by demand from FITs, tour series, corporate and MICE (Meetings, Events, Conventions and Exhibitions).
In his speech, YAB Dato' Seri Utama Haji Mohamad Haji Hasan said the state government is diversifying its economic portfolio and relying less on its core industrial and manufacturing activities towards service-based industries such as hospitality and tourism to shield itself against any economic uncertainties.
The official opening ceremony was capped later in the evening where guests were treated to a sensory stimulation of lights, colours and sound via a spectacular fireworks extravaganza, which lasted three minutes.
Located about an hour's drive from Kuala Lumpur International Airport (KLIA) and nestled along Pasir Panjang beach, Lexis Hibiscus Port Dickson sprawls into the Straits of Malacca and resembles the national flower of Malaysia.