Photo Credit: 123RF | @tomwang
Beachy Fun with Water Sports and
Activities in Port Dickson
Published January 20, 2023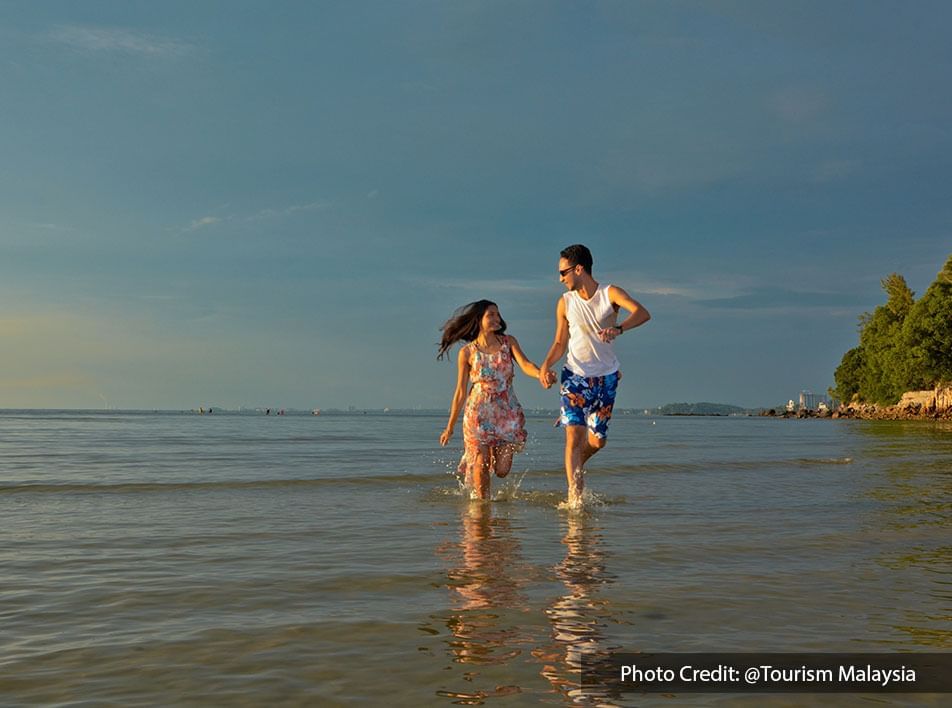 Getting ready to go for another beach vacation in Port Dickson and looking for fun ways to get yourself tanned while enjoying a thrilling and unforgettable adrenaline-fueled getaway with your fellow adventure buffs? Read on to discover the best fervorous activities you can dive into along Port Dickson beaches.

If you are a fervent fan of thrilling water sports, then read on to find out where is the best place to ride a jet ski in Port Dickson, what are the best spots for snorkelling in Port Dickson, or even if parasailing is available in Port Dickson? If you haven't had the chance to try any of it, then keep reading to find out why you should definitely consider trying out these activities on your next trip to the sunny beaches of Port Dickson.


Jet Skiing Over the Waters of Port Dickson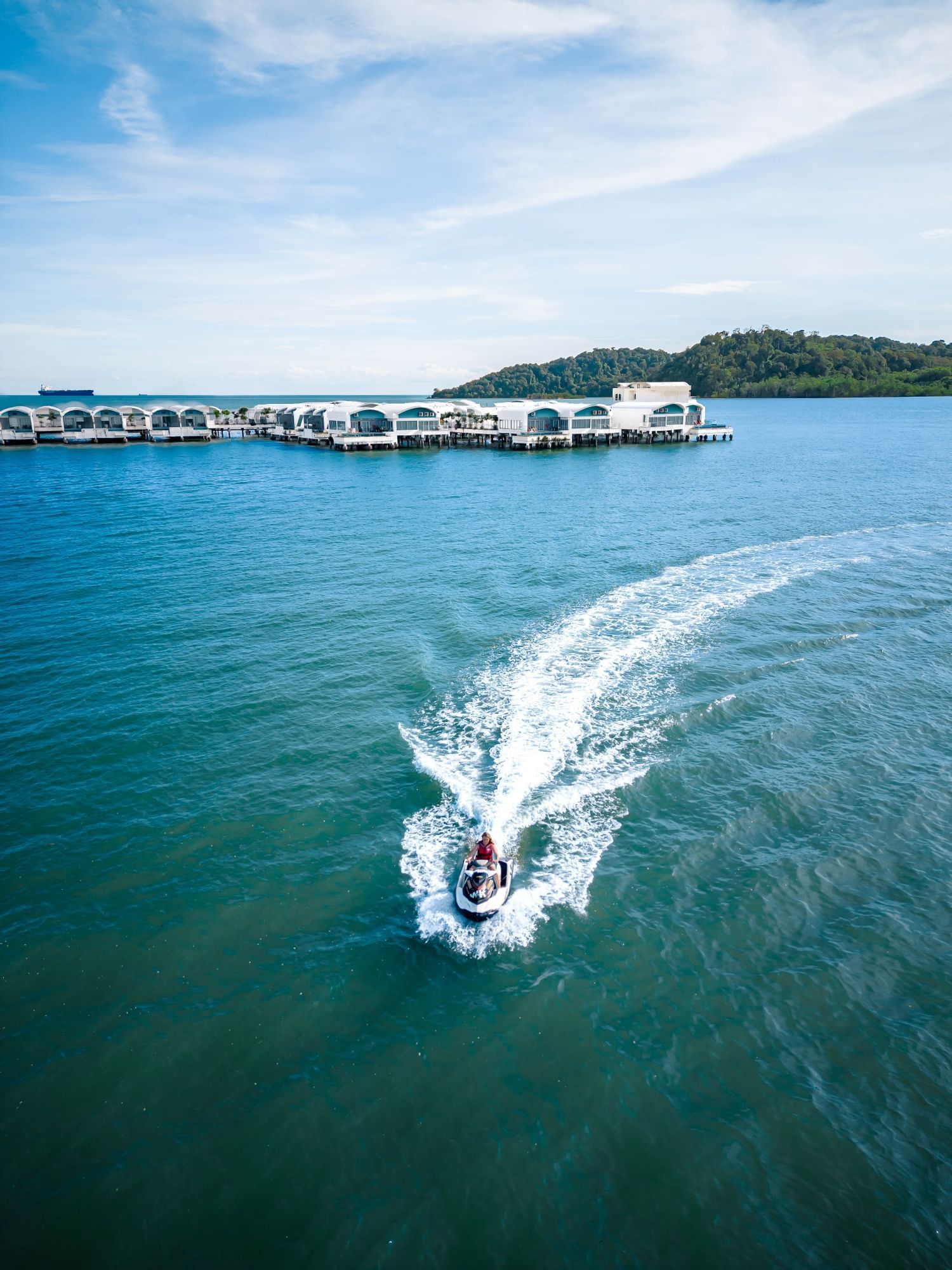 Out of all the activities that you can dip into along the Port Dickson beaches, jet ski riding is definitely one of the crowd's favourites. Whether you're travelling alone and looking for fun activities to do at one of the beautiful Port Dickson beaches, or you're travelling with family and friends, jet skiing in Port Dickson is an activity that both teens and adults can do and enjoy. Plus, jet skiing is another way for you to enjoy the waters in Port Dickson without actually having to dive into the water, all you need to do is hop on a jet ski and get ready to have an awesome time!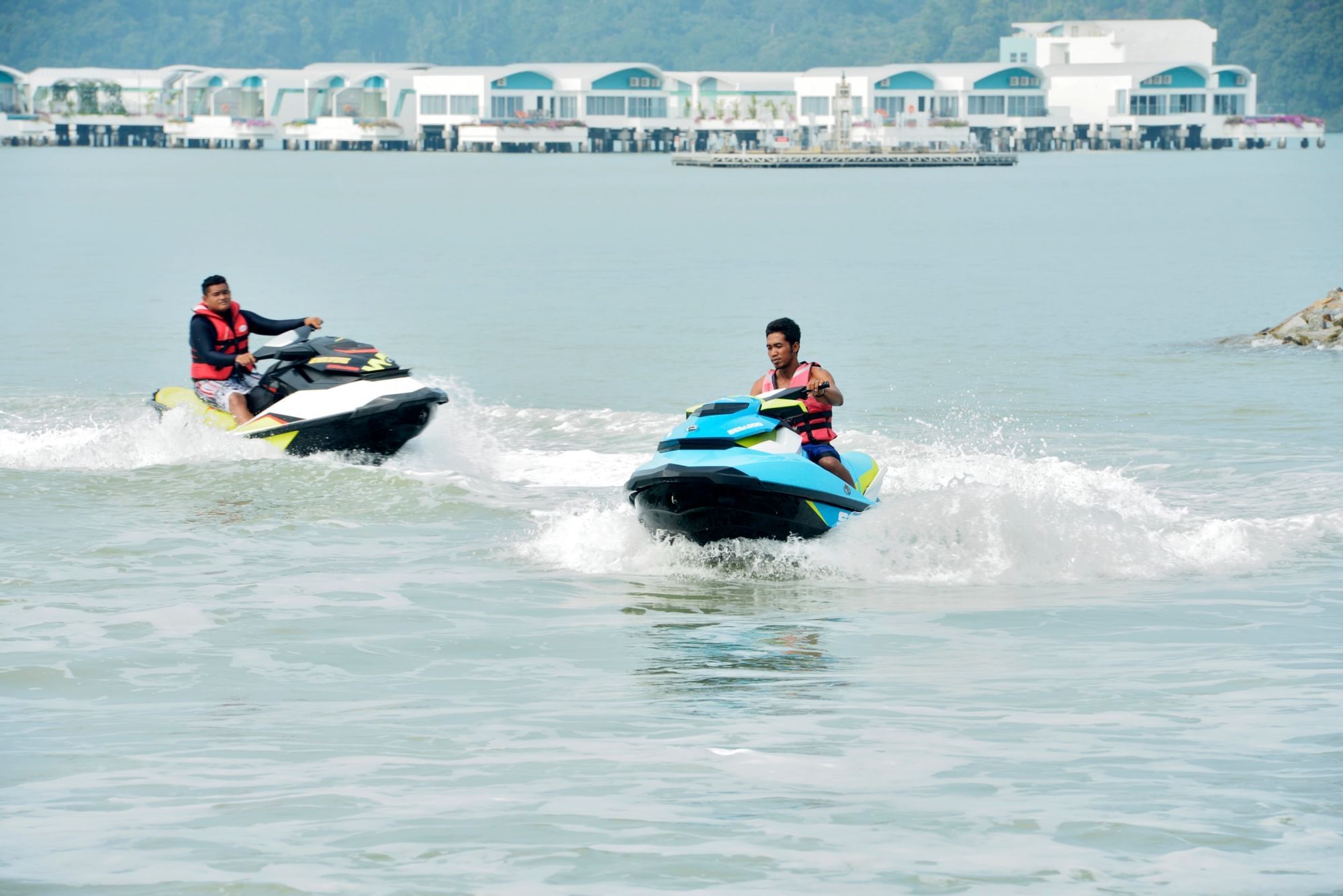 Another reason jet ski is so popular in Port Dickson is that the manoeuvring of the water craft is easy to learn and can be picked up on the spot. Resorts like Lexis Hibiscus Port Dickson offers jet skiing as one of the water sports activities that are available at their beach area. Any safety concern that you might have will also be quickly put to rest by professional instructors that are there to guide you with clear explanations on the correct and safe way to ride the water craft, as well as the water rules that you need to respect while doing so.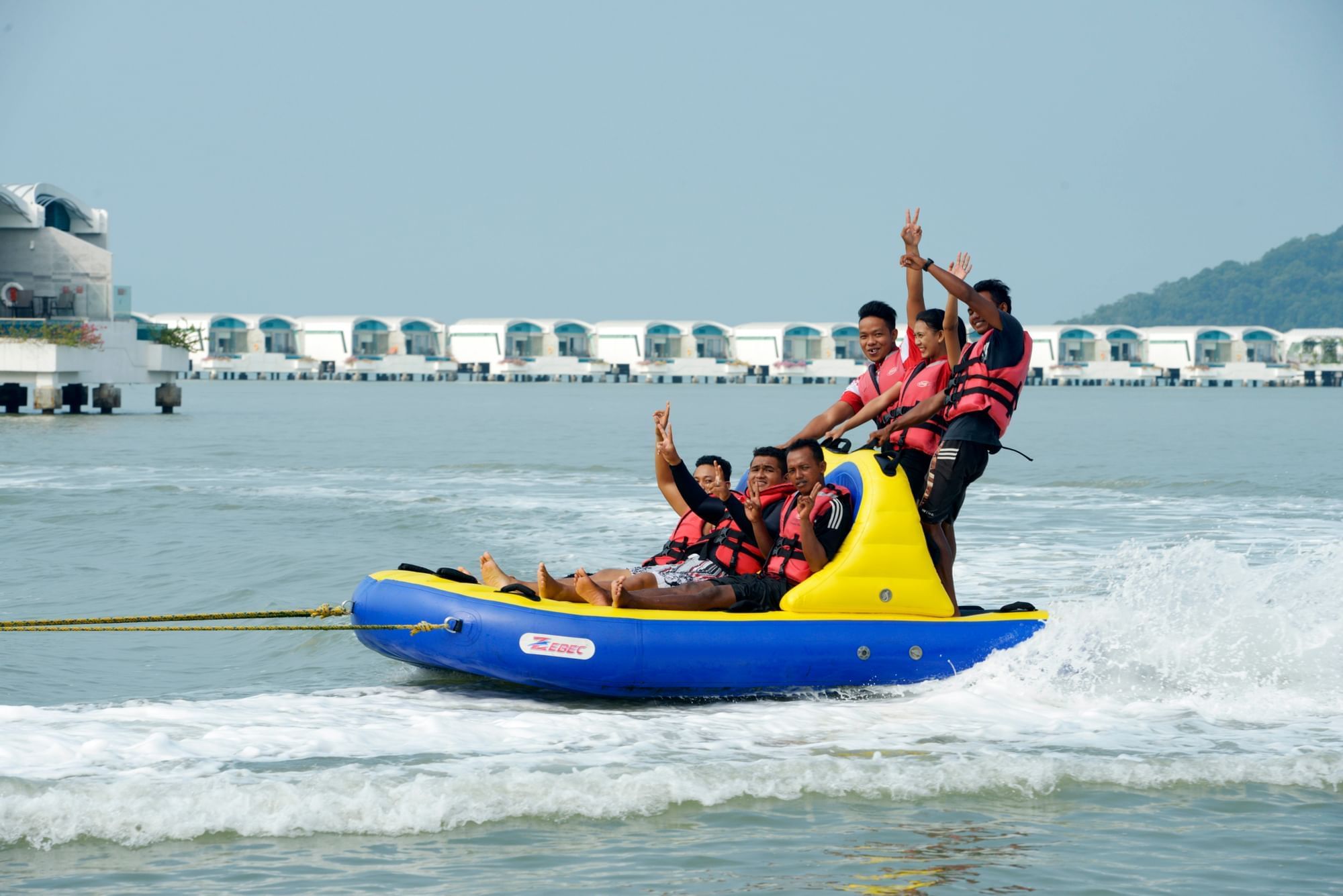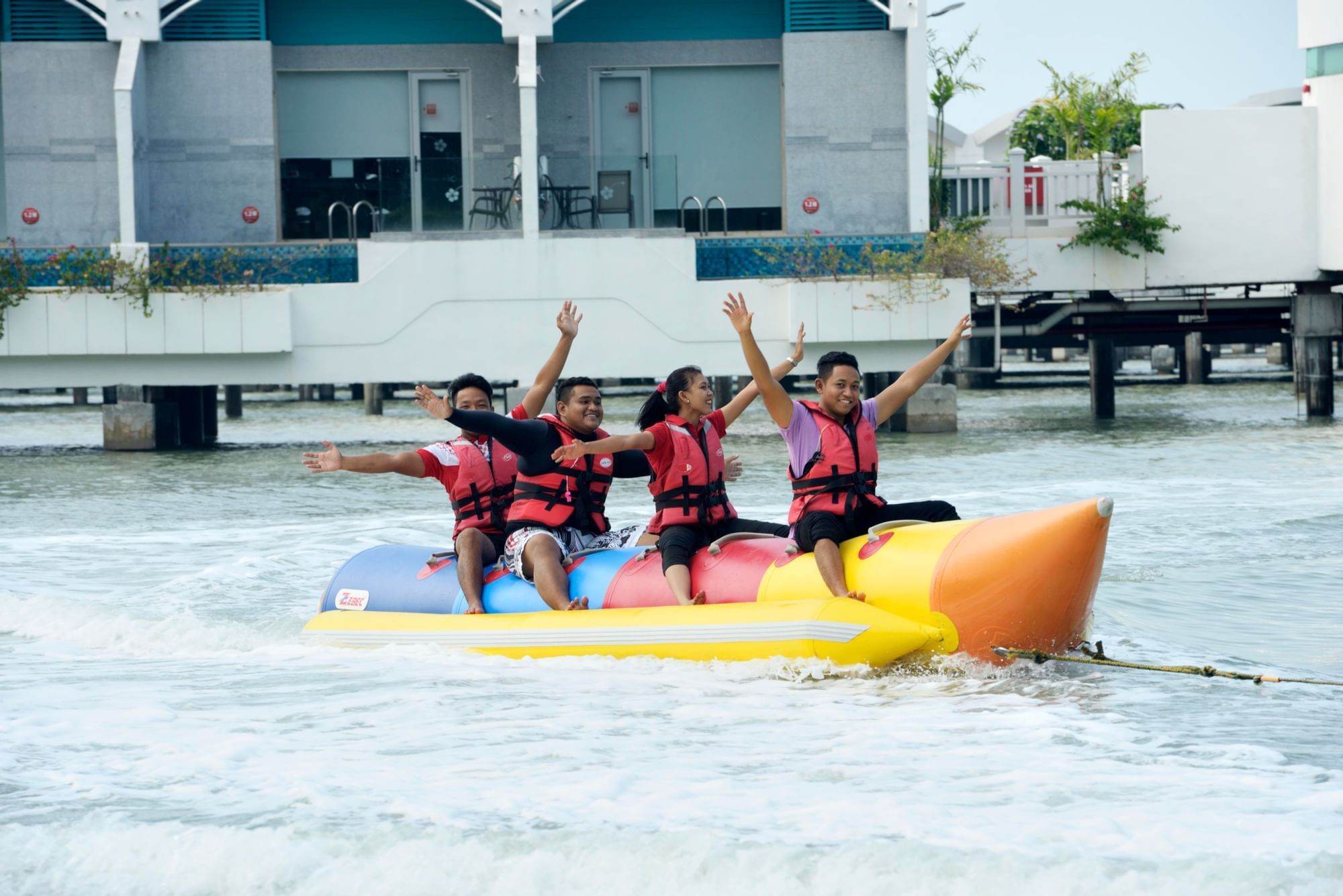 Other than jet ski, other exciting family-friendly water activities are also available at Lexis Hibiscus Port Dickson, such as the banana boat and kayaking, as well as several other inflatable towables like the bandwagon and airhead. Just as thrilling as jet skis in Port Dickson (if not more), the best part about the towable rides at Lexis Hibiscus Port Dickson is that the whole fam-bam can fit on the rides at the same time, as the bandwagon, airhead can accommodate up to 4 persons per ride, while the very popular banana boat can accommodate up to 7 thrill-seekers at once.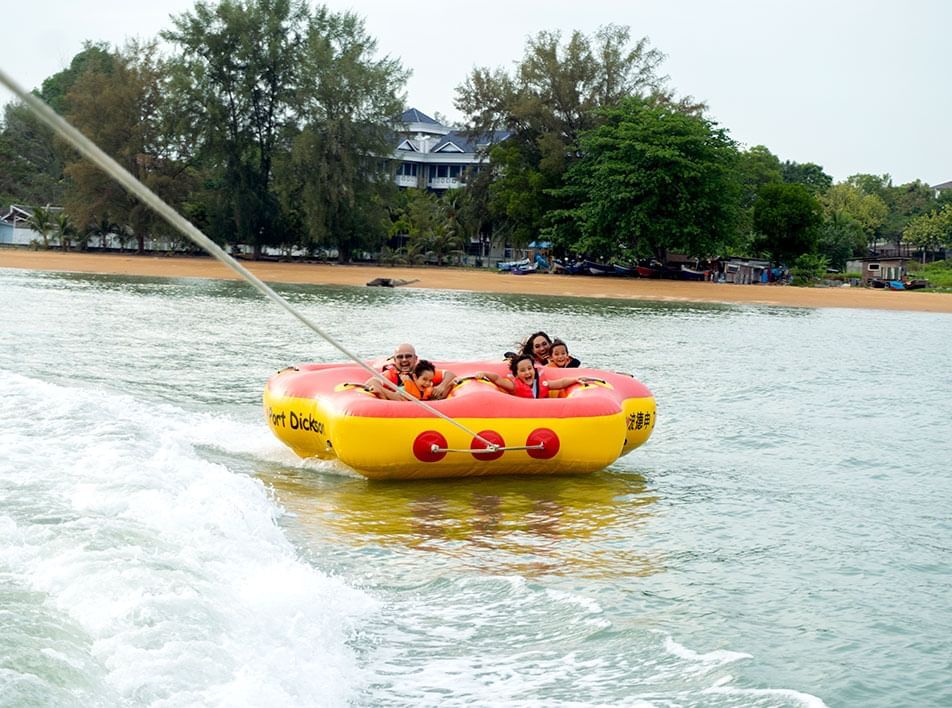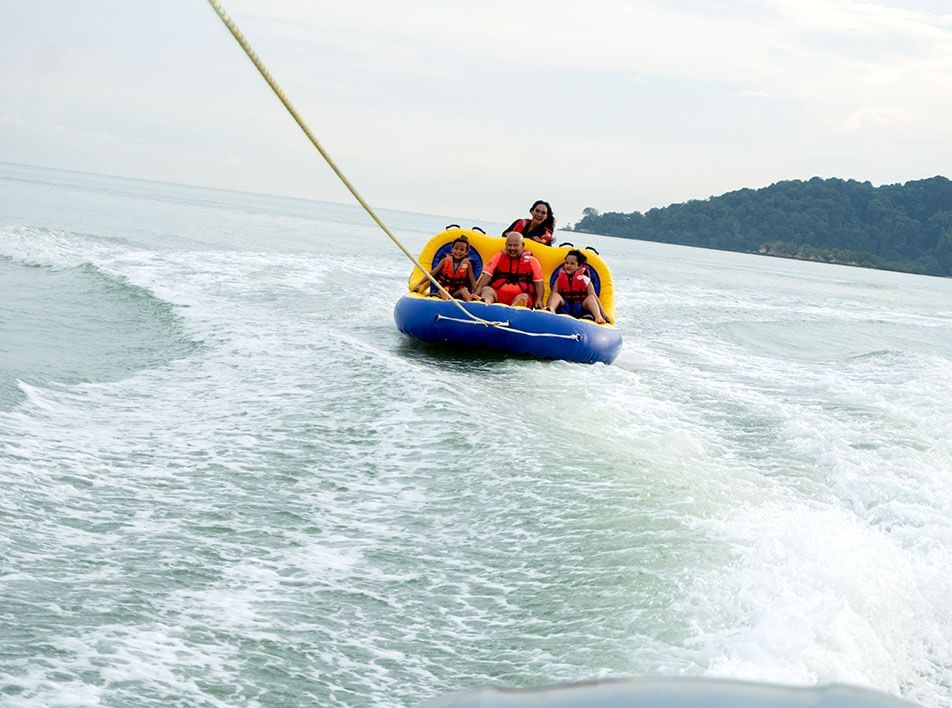 The more is always the merrier so you and your loved ones are bound to have a merry good time while laughing and bouncing across the water at an exhilaratingly fast speed. Enjoying water activities like these along the Port Dickson beach is the perfect way for the whole family to destress and bond over having sea water splashing on your faces.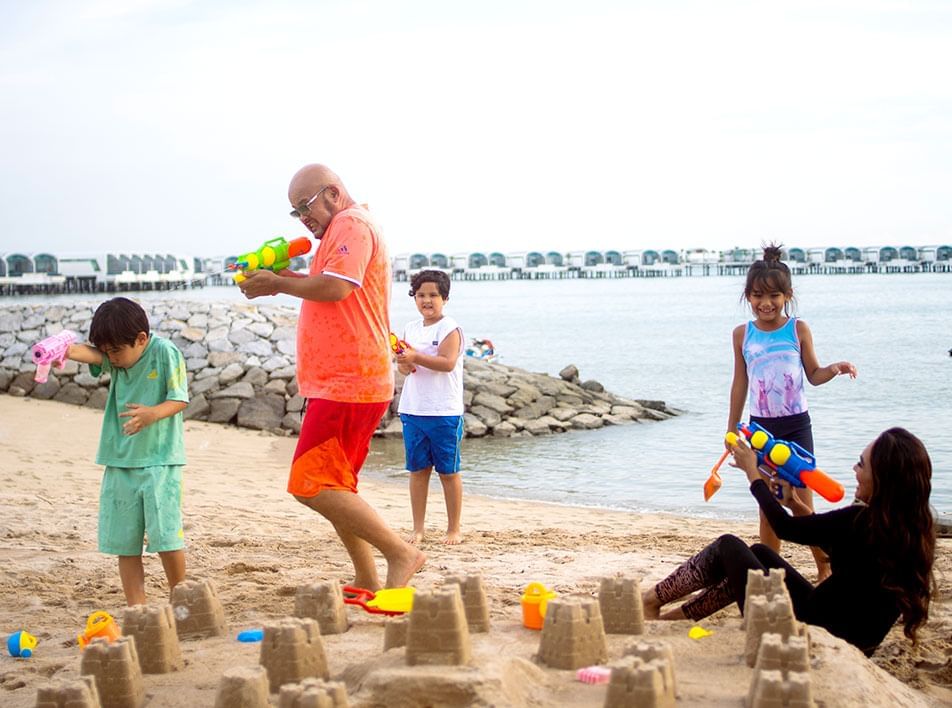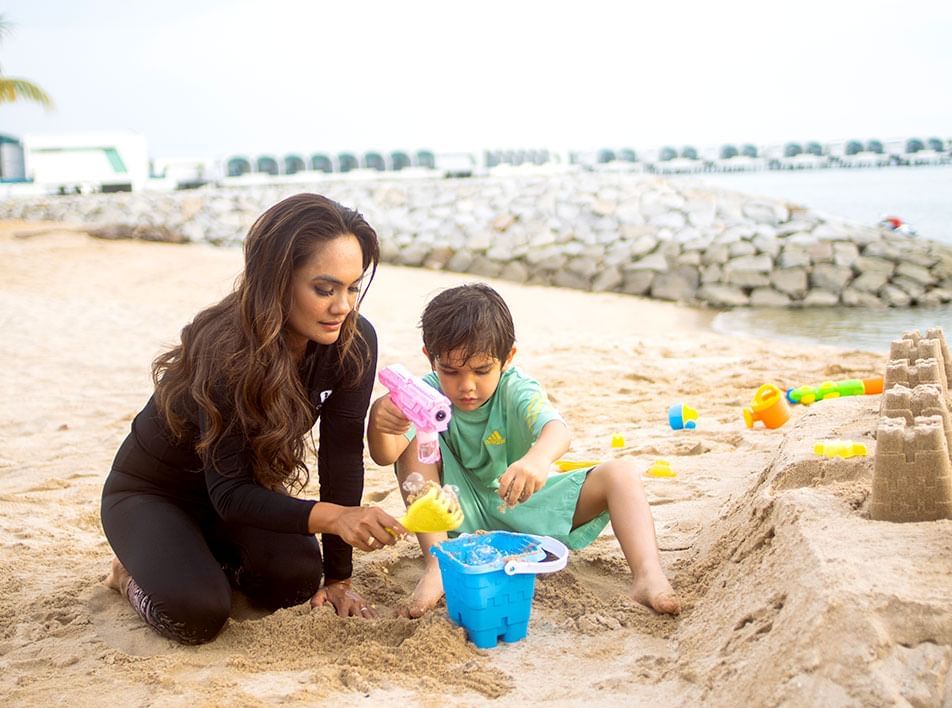 As a family-friendly beach resort, Lexis Hibiscus Port Dickson is the perfect destination for families who want to have some fun in the sun. Aside from water sports activities, families can spend some quality time at the resort's beach with their loved ones with fun activities like building sandcastles.

Those who wish to partake in beach activities to get their heart racing can make a trip to Teluk Kemang beach, located just 6 km from Lexis Hibiscus Port Dickson. Visitors come to this famous beach for adventurous water sports activities in Port Dickson including windsurfing, parasailing and water-skiing.


Snorkeling in Port Dickson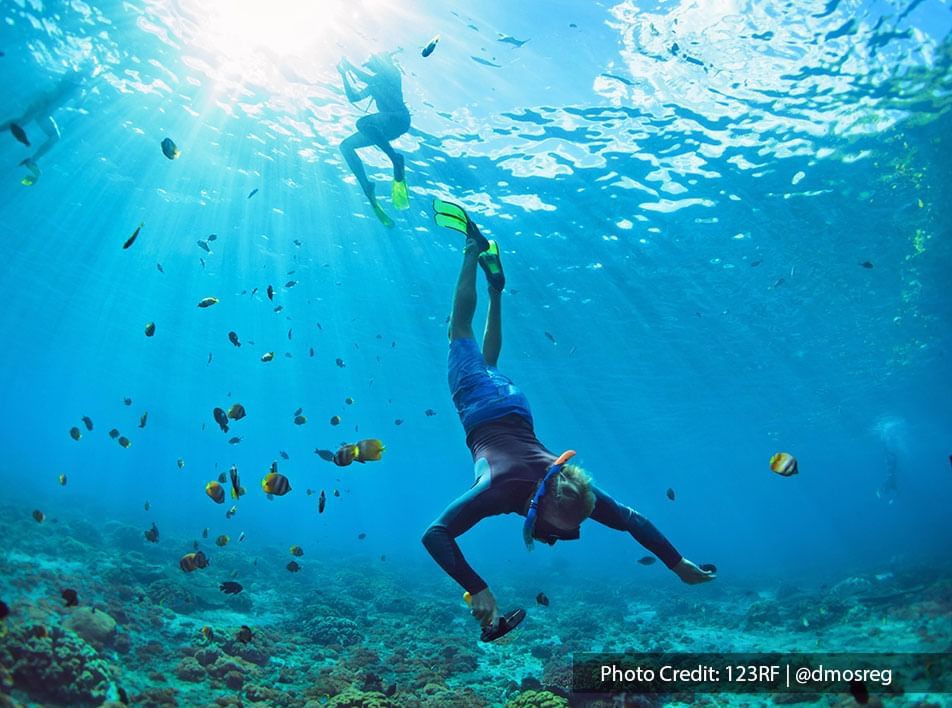 What is a beach holiday without a dip in the water? Visitors should not miss the opportunity to snorkel and witness first-hand the mystical wonders of the sea.
Perfect for all ages, snorkeling aficionados can make their way to the enchanting and serene Blue Lagoon to catch small coral reefs; and visit the secluded Monkey Bay to see the marine life such as black-striped sharks and coral trout, as well as plant life including Sea Hibiscus and edible algae. Not only is snorkeling fun but it is also beneficial to one's health as it improves joint mobility, breathing and cardiovascular health.


Camping at Pantai Saujana Port Dickson


Another fun and family-friendly activity that is popular in Port Dickson is to enjoy camping at Pantai Saujana Port Dickson. Located near the historically colourful Saujana Hills, Pantai Saujana Port Dickson is known as one of the best camping spots in the area. Visitors of Port Dickson beaches who are seeking interesting activities love to come here for a quick getaway from their busy lifestyle and to just relax.

What makes Pantai Saujana in Port Dickson the perfect camping spot is also the fact that it's perfect for sunbathing and unwinding with the sound of lapping waves and the fresh gentle sea breeze. The sunset here is also breath-taking and makes for the perfect backdrop while you enjoy a BBQ party with your loved ones under the starlit sky.
While camping at Pantai Saujana Port Dickson you and your family can also enjoy kite flying, building sand castles, catching crabs, fishing, beach volleyball, picnicking, or a good old romantic stroll along the beach. If you want to enjoy the sun, sea and sand at Pantai Saujana Port Dickson but you're not a fan of camping or compromising on the comfort of you and your loved ones, then Lexis Hibiscus Port Dickson is a mere 16-minute drive away.

Can't wait to experience all the family-friendly activities that the beautiful beaches of Port Dickson have to offer? Then book your next jaunt to one of the airy private pool sea villas at Lexis Hibiscus Port Dickson now and don't forget to include all the above activities into your trip itinerary!