Water Sports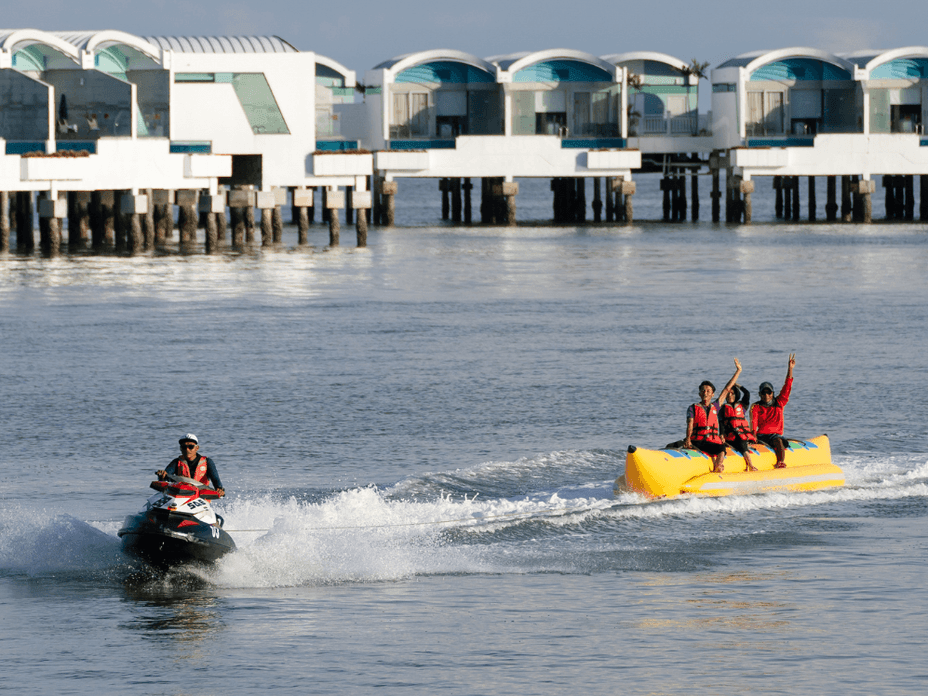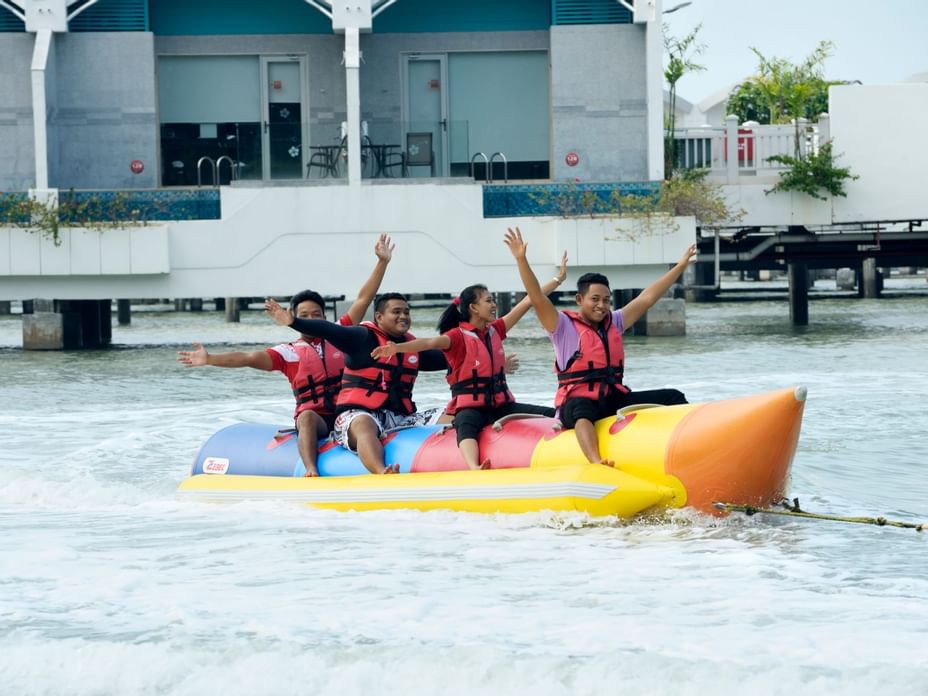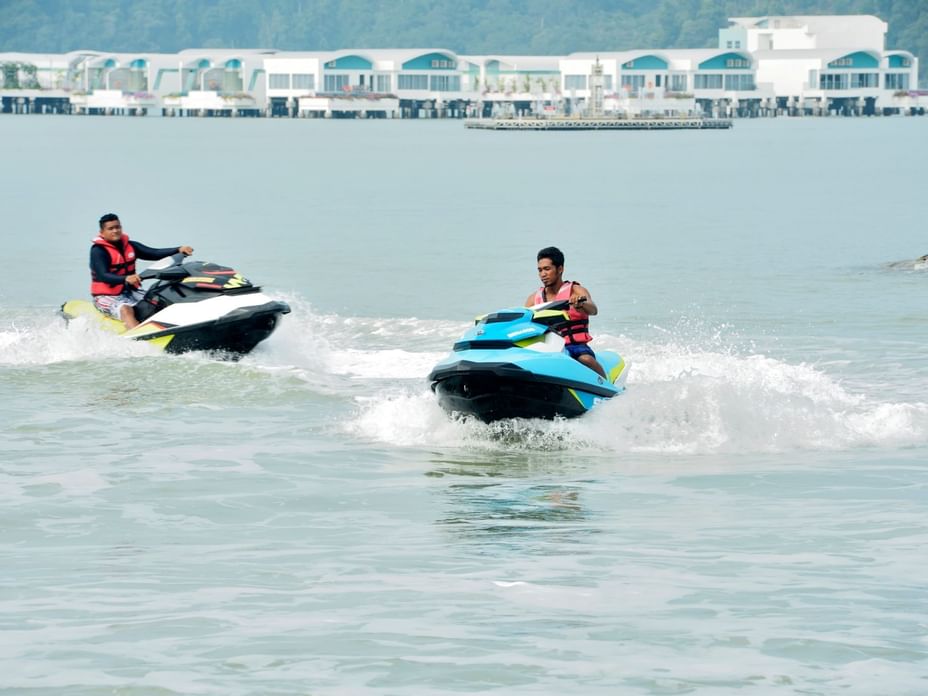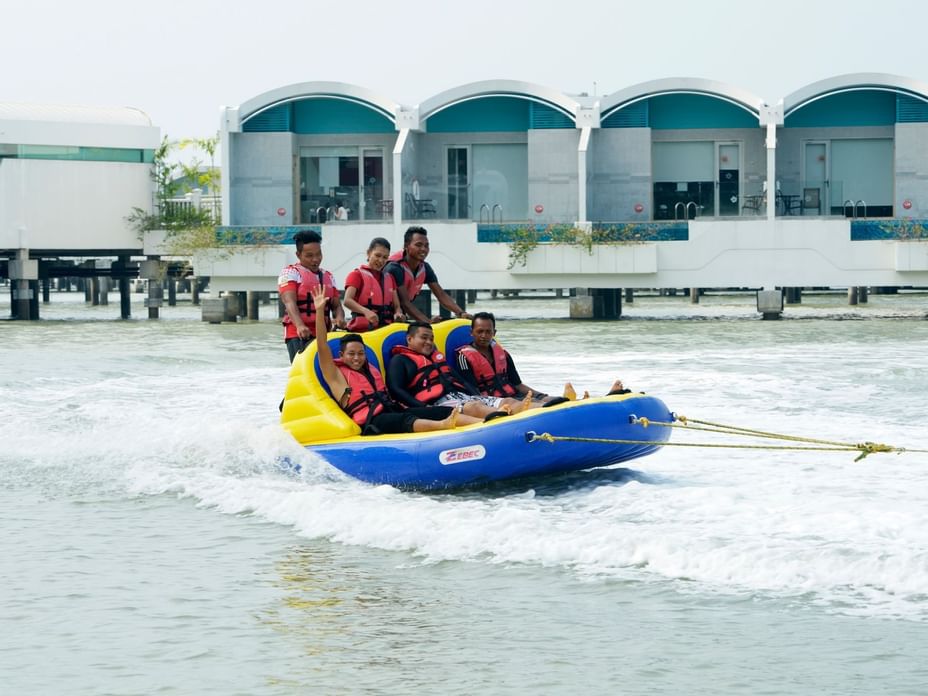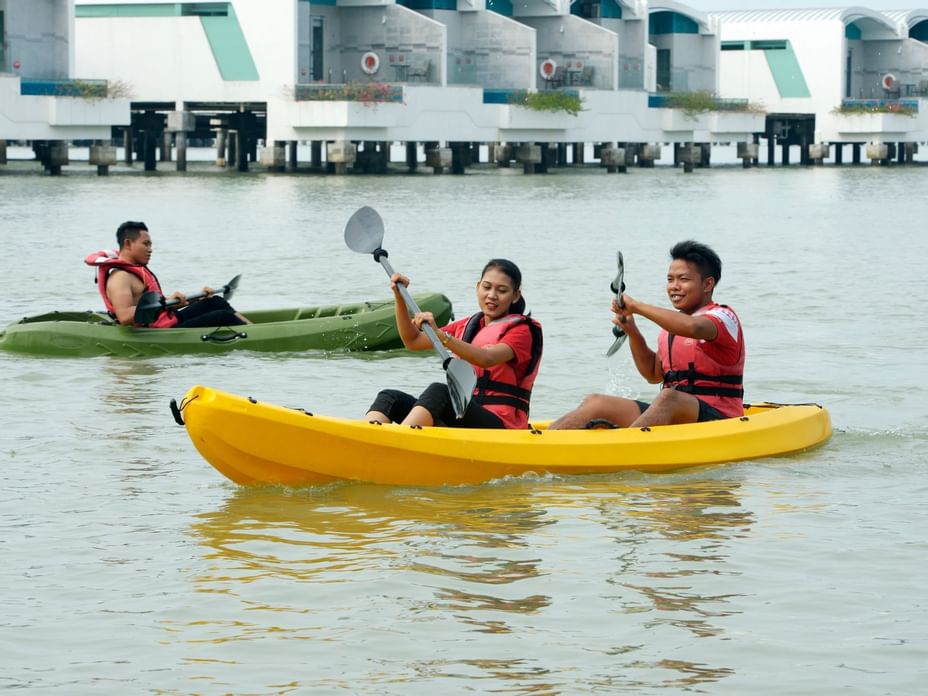 Have some fun in the sun with some exhilarating water sports activities that will no doubt give you and your loved ones the adrenaline rush you're seeking during your fun-filled holiday.

Location: Beach Area, Hibiscus Walk
Operating Hours: 9:00am to 7:00pm, daily (Subject to weather conditions)

Jetski
An all-time favourite, jet skiing is not only fun and energetic but also improves your balance and coordination. Of all the high-adrenaline water sports, this is one of the safest and easiest to pick up. Riding a jet ski is just like riding a boat-shaped motorbike on the water, allowing you to speed along the waves with the wind in your hair. The best part? You can burn up to 300 calories in just 30 minutes while doing this, while improving your blood circulation and strengthening your core muscles.

Kayak – Single / Double
Those who prefer something a little more slow-paced, can try kayaking. It is an activity for the activity for the active and fit though because kayaking requires you to row or paddle.

Banana Boat – (Min 4 Pax, Max 7 Pax)
Are you looking to make a (literal) splash with your loved ones? Then, hold tight and get ready to take part in our thrilling Banana Boat Ride adventure. Whisked along by a jetski, up to 7 thrill-seekers can ride on the Banana Boat, taking in the breathtaking scenic beach views while you enjoy bouncing across the water at a fast speed.

Band Wagon – (Min 2 Pax, Max 6 Pax)
Fill Port Dickson's blue waters with laughter as you bounce and splash against the waves while boarding an inflatable watercraft that will be towed at high speed by a jetski. Its inventive seating arrangement allows passengers to either stand, kneel, or sit back to back or front to back.

Airhead – (Min 2 Pax, Max 5 Pax)
Seeking a thrilling water ride over the waves? You should definitely try hanging on tight to our Airhead ride and get towed around Port Dickson's beautiful waters. Feel the sea water splashing on your face as the speed increases while you sit on the ride.

Tour Boat – (Max 12 Pax)
Enjoy the view of Port Dickson's natural seascape from a different viewpoint via a leisurely boat ride. Explore the waters surrounding Lexis Hibiscus Port Dickson till Pulau Judi.

Guests will have a full safety briefing from our trained team before they get on board their watersports rides. They also required to Read & Acknowledge an Indemnity Agreement.

For enquiries and bookings, kindly visit the Bicycle Counter or Photobooth area in the Main Building.