Seremban Lake Garden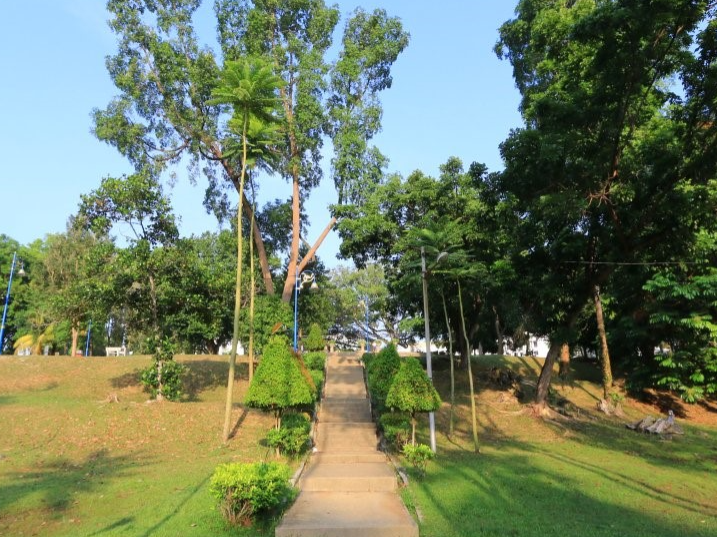 Located approximately 44.2 km from Lexis Hibiscus Port Dickson, the Seremban Lake Garden is the green lung in the heart of Seremban Town District of Negeri Sembilan. This celebrated landscaped garden has been around for decades and is actually one of the country's oldest natural lake gardens. There is something enigmatic about this patch of land, so locals and tourists continue to be captivated by the garden until today.

The Scenic Route to the Garden

Negeri Sembilan is home to several historical landmarks and museums that are frequented by visitors all year round. Along the route to the lake garden in Seremban is the Cultural Handicraft Complex (Taman Seni Budaya) that showcases the traditional Minangkabau architecture, where you get to see an awesome display of handicrafts and ancient artefacts.
Driving down the hilly terrain south-east of the Seremban countryside, you'll eventually arrive at the historic royal town of Sri Menanti, where the iconic Sri Menanti Palace and Royal Museum stand proud. These attractions are absolutely not to be missed.
The State Mosque here serves as a vantage point where you can take in the tranquil surroundings of the Seremban Lake Garden. Fun Fact: The nine pillars of this modern mosque represent the nine districts of Negri Sembilan.

The Allure of the Garden

After a full day of sightseeing, you will end up in the garden itself. It's an extraordinary park with facilities which can be enjoyed by families, lone walkers and health buffs. This spot is a runner's haven with multiple jogging tracks around the garden. But the real allure of this place is the stunning landscape and tranquil environment. Its calmness and serenity.
A true sight to behold, this marvellous lake garden offers plenty of amusement for the whole family and should definitely be at the top of your list of places to visit during your stay at Lexis Hibiscus Port Dickson. The Seremban Lake Garden is a mere 45-minute drive away from the resort and is easily reachable by hire cars and taxis.

Map:
Jalan Taman Bunga, Taman Tasek Seremban, 70000 Seremban, Negeri Sembilan, Malaysia