Rachado Lighthouse, Tanjung Tuan Beach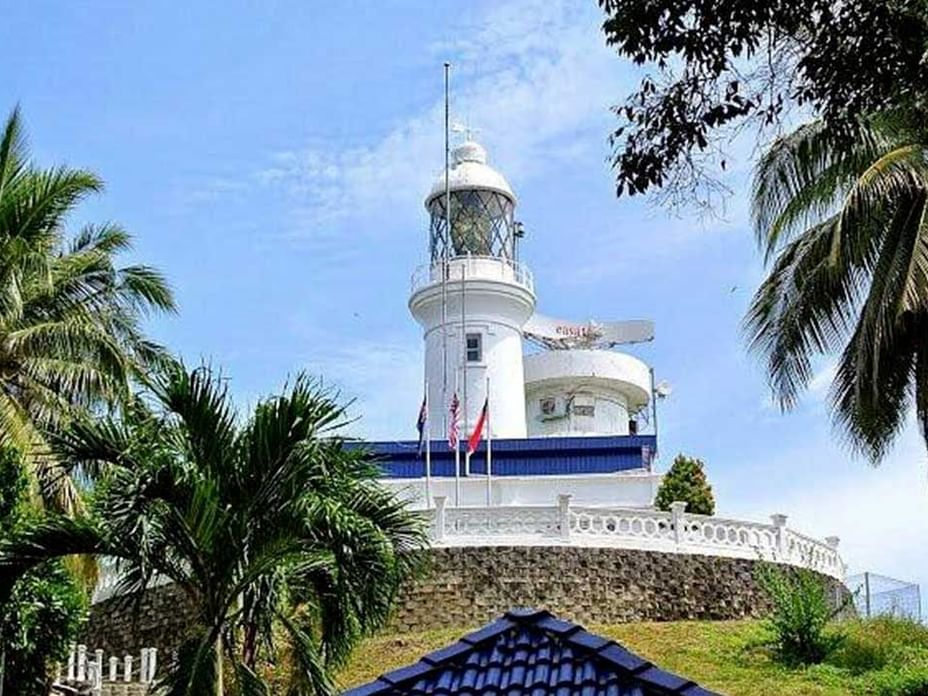 Tanjung Tuan Port Dickson or Tanjung Tuan Forest Reserve is a nature attraction approximately 7 minutes' drive by car from Lexis Hibiscus Port Dickson. Tanjung Tuan Forest Reserve is a wildlife sanctuary filled with patches of mangrove swamps and hidden beaches. The exclave is also ideal for nature trekking. During the evening, the uphill road is frequented by locals who come to jog or walk briskly for exercise and recreation whilst accompanied by the shades from the lush greenery.
Only 4 kilometres from Lexis Hibiscus Port Dickson, sitting on top of the summit facing the Strait of Malacca is the historical lighthouse known as Tanjung Tuan lighthouse or Cape Rachado Lighthouse (meaning broken cape in Portuguese). The lighthouse is believed to be the oldest in the country, dating back to Portuguese rule of Malacca during the 16th century.
The Tanjung Tuan Lighthouse is one of the favourite bird watching spot for visitors, especially during the migratory season of raptors. From the peak, visitors may admire the lush forest scenery below as well as the amazing view of the sea. From the lighthouse, visitors can access jungle traits that lead to hidden beaches such as the Tanjung Tuan beach. Being a protected park, the beaches along this cape are beautifully preserved, with crystal clear waters and sparkling white sand.
Tanjung Tuan Port Dickson's opening hours are from 7.00 am until 7.00 pm. Adult visitors will only need to pay a minimal fee of RM1 (prices are subject to change) for the entrance fee while kids may enter for free. So are you hyped up for some wildlife sighting, nature trekking or just chillin' at the beach? If yes, wait no more and book a stay with us at Lexis Hibiscus Port Dickson and make the most out of your trip!

Entry Fee:
RM1 (Adult) | Free for children

(Prices are subject to change)

Map:
71050, Malacca, Malaysia Malaysia
Monday7:00am - 7:00pm
Tuesday7:00am - 7:00pm
Wednesday7:00am - 7:00pm
Thursday7:00am - 7:00pm
Friday7:00am - 7:00pm
Saturday7:00am - 7:00pm
Sunday7:00am - 7:00pm