Lukut Fort & Museum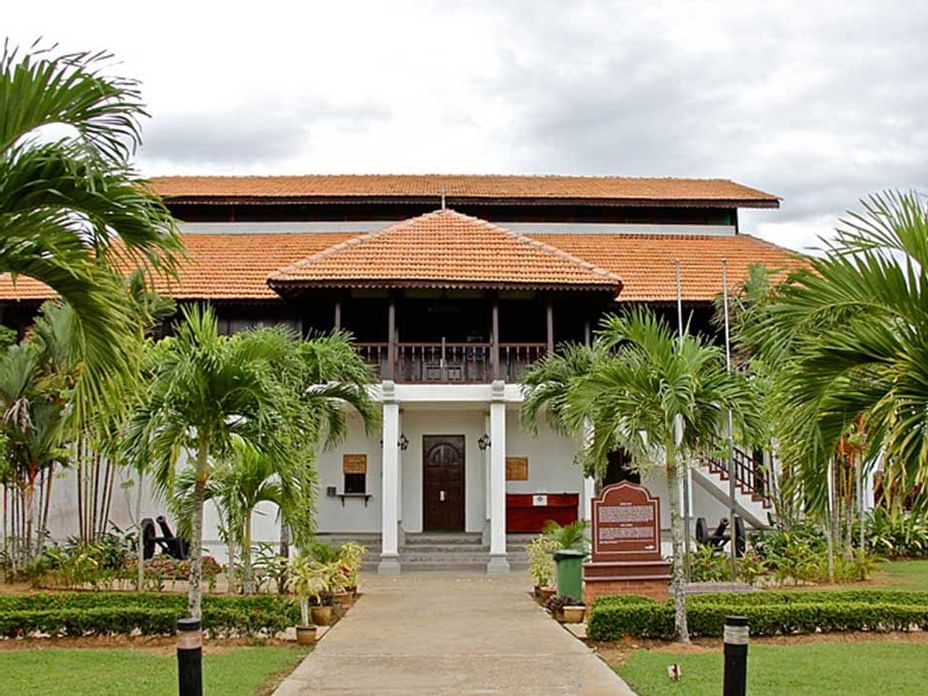 For history buffs, Muzium Lukut is one attraction that you must visit if you are ever in Negeri Sembilan. The Lukut museum in Port Dickson, which also doubles as a fort, captures the glory of Lukut's past years. These are the four things to see at the Lukut fort and museum:
1. The History Gallery
Gallery A, or the History gallery, features Kota Lukut's rich history. You'll learn about the small town's golden age during the 19th century under several rulers, including Raja Busu bin Raja Nala (1815-1834), Raja Jumaat bin Raja Jaafar (1844-1864), and Raja Bot bin Raja Jumaat (1865-1880).
2. The Negeri Sembilan Gallery
Gallery B, or the Negeri Sembilan gallery, features the development of the manufacturing technology society for daily use. This includes woven arts, medicine, foods, traditional tools, and carpentry. Gallery B also features Malaysia culture and showcases the diversity of Malaysia through musical instruments, traditional games, clothing, cultural arts, and more.
3. The Temporary Exhibition Gallery
Gallery C and D, where a special segment for temporary exhibition is held, features different themes each year that relates to Kota Lukut.
4. The fort
There's a hill behind the museum where Lukut Fort is located. The fort, which is now in ruins with only its mud walls left, was built to control the town's tin trade. The fort area is now developed under the government policy of the Ministry of Culture, Arts and Tourism into a historic recreational park area built with gazebos and control towers.
Admission to the museum is free, with facilities that include a guided tour, canteen, children's playground, public restroom, and parking area. Other nearby attractions include the 3D Museum, Port Dickson Beach, Military Museum, Lukut Mosque, the tomb of Raja Jumaat bin Raja Jaafar, and Kota Lukut Historical Site.
It would take at least a few hours in a day to explore the entire Lukut fort and museum. To save more time, you can always stay at a nearby hotel, like Lexis Hibiscus Port Dickson, where it will only take you a few minutes to get there.
Book a room or contact us for more information today!
Entry Fee:
Free

Map:
Kompleks Sejarah Lukut, Lukut, 71010, Port Dickson, Negeri Sembilan, 71010, Port Dickson, Negeri Sembilan Malaysia
Monday9:00am - 6:00pm
Tuesday9:00am - 6:00pm
Wednesday9:00am - 6:00pm
Thursday9:00am - 6:00pm
Friday9:00am - 6:00pm
Saturday9:00am - 6:00pm
Sunday9:00am - 6:00pm