Army Museum Port Dickson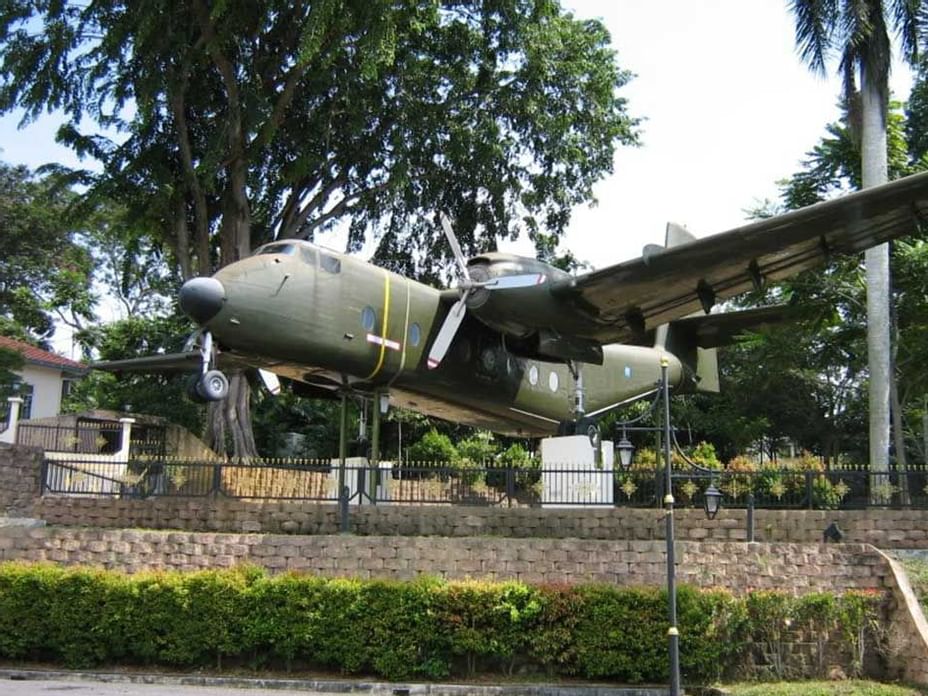 Approximately a 20-minute drive from Lexis Hibiscus Port Dickson, The Army Museum, which is also known as Muzium Tentera Darat or Army Museum PD by area residents, is located in the district of Sirusa. Being the one and only military museum in Malaysia, the Army Museum in Port Dickson is a major attraction for locals and tourists alike. The Army Museum Port Dickson is also considered one of the most modern museums in the country and it won the Merit Award in the category of 'Best Tourist Attraction on National Identity (Heritage) 2005/2006' by Tourism Malaysia.
Approximately 12.6 kilometres away from Lexis Hibiscus Port Dickson, the Army Museum Port Dickson is managed by Malaysian Royal Armed Forces. It houses the nation's military achievements, memorabilia, uniforms and weapons throughout decades of history. This distinctive museum comprises nine galleries and a number of outdoor exhibits such as military aircrafts and helicopters, a selection of armoured vehicles, artillery pieces and many more. Some of the facilities include an audio-visual hall, a café and a souvenir shop.
The Army Museum Port Dickson's opening hours are from Wednesdays to Sundays from 10.00am until 5.00pm. Admission is free for all! What are you waiting for? Book a stay at Lexis Hibiscus Port Dickson, one of the best hotels in Port Dickson, and take the opportunity to learn more about the nation's armed forces. You'll discover how they have fought and served the country with pride and honour.

Entry Fee:
Free

(Prices are subject to change)

Map:
Kem, Persiaran Pahlawan, Kampung Baru Sirusa, 71050 Port Dickson, Negeri Sembilan, Malaysia
Monday10:00am - 5:00pm
Wednesday10:00am - 5:00pm
Thursday10:00am - 5:00pm
Friday10:00am - 5:00pm
Saturday10:00am - 5:00pm
Sunday10:00am - 5:00pm