New Year's Eve Funtastic Countdown Carnival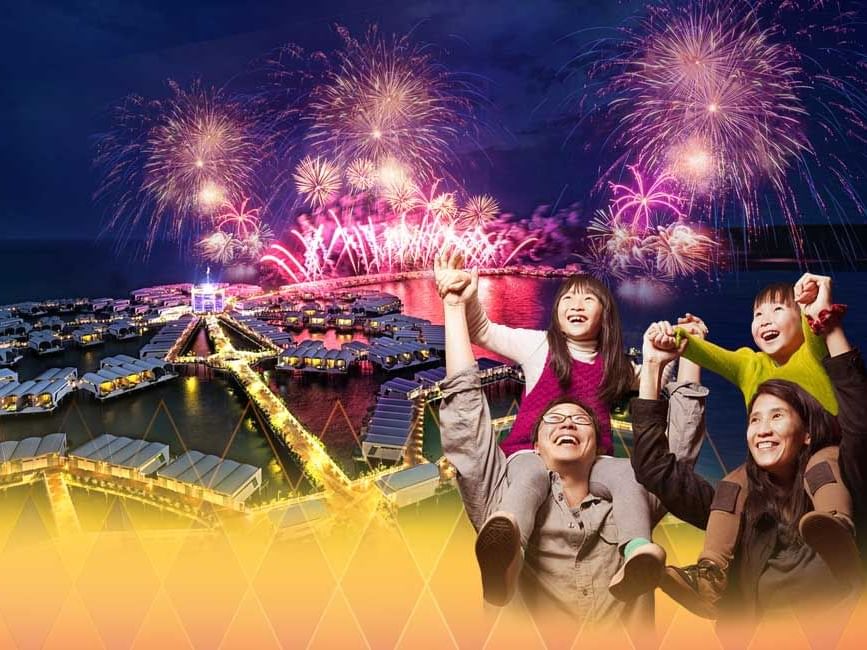 Lexis Hibiscus Port Dickson happily invites you to join us for a multisensory New Year's Eve celebration experience. Be our guest and look forward to an evening filled with great-tasting food, coupled with a myriad of fun games and exciting activities like a wholesome family-friendly carnival at the beach and jaw-dropping fire stunts, or even get your groove on and dance the night away to show-stopping live music and DJ performances that lead up to our mesmerizing countdown fireworks! And to top it all off, you and your loved ones get to indulge in 3 days 2 nights of the signature hospitality and world records-breaking private pool villas that we are best known for all over the world.

Our New Year's Eve Getaway package includes lush accommodation for you and your loved ones in the private pool villa of your choice with our signature daily buffet breakfast that never fails to impress, a sizzling barbeque buffet dinner at the vibrant Hibiscus Walk, exclusive guest-only entries to our "Funtastic Countdown Carnival" at the beach, as well as fabulous goodie bags stocked with an assortment of cool party favours and limited-edition merchandise.

So check in to where the fun is this New Year's Eve by booking your stay at the one and only Lexis Hibiscus Port Dickson now at www.lexishibiscuspd.com, or get in touch with our Reservations Team via email or contact +603 2083 0933. Limited number of rooms are available so be sure to book yours now!