Lexis Hotels Hailed a Triple Threat in Global Hospitality Awards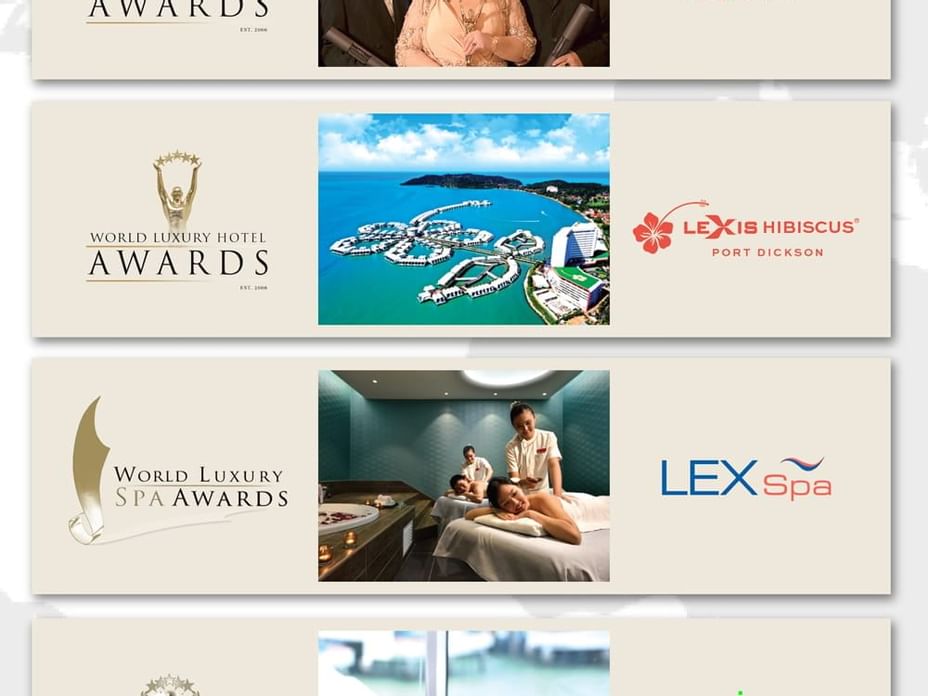 For years Lexis Hotel Group has received numerous recognitions from the World Luxury Hotel Awards for the world-class service excellence of its signature hotels and resorts. For the year 2020, the Lexis family stood unwavered and is determined to shine even brighter in the face of formidable adversity by reigning supreme in the hospitality industry as a glorious triple threat! With nominations not only in major categories of this year's World Luxury Hotel Awards, but also the World Luxury Spa Awards and World Luxury Restaurant Awards; both affliated with the World Luxury Hotel Awards and aims to set the spotlight on the luxury wellness and fine dining industries.

Nominated in a staggering 12 categories, guests and fans of the homegrown hospitality brand can now cast their votes and help the Lexis family to bring these awards home. The voting poll opens on September 7th and will close on October 2nd, after which the votes will be tallied and the winners will be announced. World Luxury Hotel Awards' meticulous online voting system ensures that only the truly deserving luminaries will receive rightful recognitions that reflect the hard work and dedication of their staff.