Photo Credit: 123RF | @hazize
Instagrammable Spots in Port Dickson That Should Be On Your Feed!
Published June 14, 2023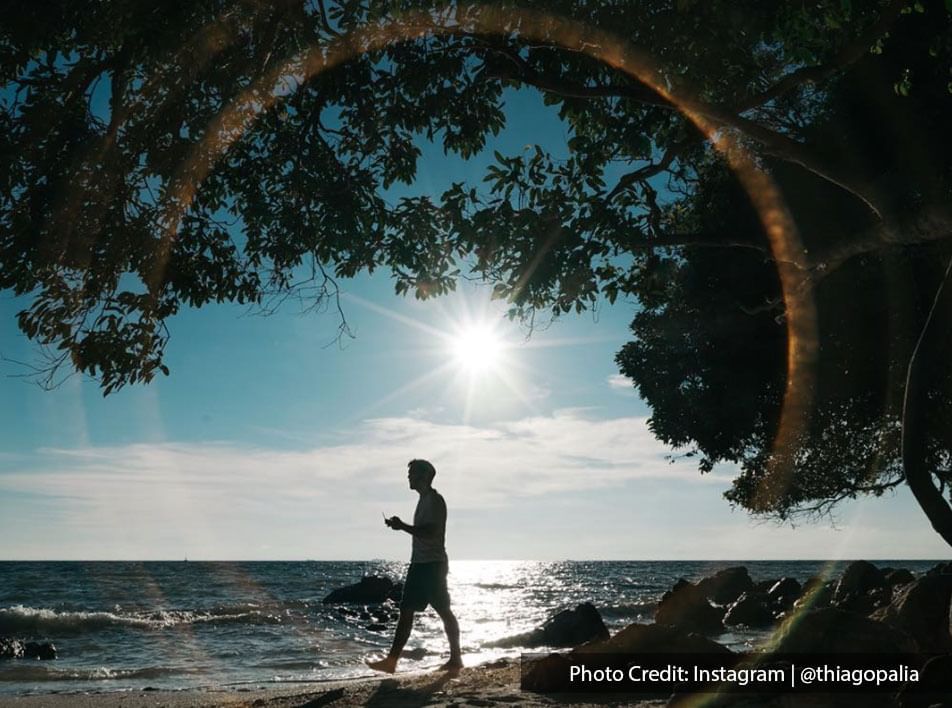 Besides being the perfect destination for tourists who are looking for a relaxing recharge, Port Dickson, with its many instagrammable spots, is also one of the most popular photography spots in Malaysia. The many hidden gems in Port Dickson, including its scenic beaches and instagrammable hotels offers the perfect setting for you to snap perfect photos for your feed.
Among these instagrammable places are, unsurprisingly, some of the most well-known attractions in Port Dickson, especially the sandy strips of gorgeous beaches and historically-significant landmarks are substantially well instagrammed for their aesthetic landscapes and settings. Read on as we share with you the most instagrammable attractions in Port Dickson as well as a few of the lesser-known hidden gems in Port Dickson.
1. ARMY MUSEUM PORT DICKSON

If you're looking for an attraction in Port Dickson with plenty of holiday photo opportunities, then you definitely need to visit the ARMY MUSEUM PORT DICKSON. With its countless historical exhibits of war-related artifacts, this popular photography spot in Port Dickson is located in the district of Sirusa and has managed to attract the locals and tourists alike with its impressive collection of memorabilia from warring times, including army vehicles like tanks and fighter jets, as well as a subterranean tunnel that makes fantastic instagrammable spots for one-of-a-kind photos and selfies for social media.

Address: Muzium Tentera Darat, Kem Sirusa, Persiaran Pahlawan, Kampung Baru Sirusa, 71050 Port Dickson, Negeri Sembilan
Operating Hours: 10:00am to 5:00pm daily
Entrance Fee: Free Entry
Contact: +606 646 4263
2. CAPE RACHADO LIGHTHOUSE

Next on our list of top instagrammable places in Port Dickson is the 160 years old CAPE RACHADO LIGHTHOUSE. This beautifully whitewashed lighthouse was first lit in the year 1863 and is believed to be the oldest lighthouse in the country. Built in the 16th century by the Portuguese, the lighthouse itself is unfortunately not accessible to the public as it is classified as a communications facility. But that doesn't at all affect its reputation as one of the most highly visited and instagrammable spots in Port Dickson, as with its amazing view of the cape, breath-taking hiking trails (pun intended), gazetted forest reserve, wildlife sanctuary and birdwatching spots, this historical lighthouse still draws in many visitors as one of the best attractions in Port Dickson.

Address: Tanjung Tuan, 71050 Malacca, Port Dickson
Operating Hours: 9.00am to 6.00pm (Opens daily)
Entrance Fee: Free Entry

3. PD OSTRICH AND PET SHOW FARM

If you're a true animal lover then don't miss out on the chance to feed, touch, hug, ride and take selfies with ostriches and other farm animals such as goats, donkeys, ponies, camels, rabbits, snakes, parrots, hedgehogs, turkeys, cattle, guineafowls, ducks and many more at PD OSTRICH AND PET SHOW FARM. Definitely one of the most family-friendly attractions in Port Dickson, this show farm also offers plenty of other fun and interesting activities as well as places to take pictures, such as a Dinosaur Park, Seashell Museum, Cat Park, Dog Park, Aquarium, Herbal Oasis, Extreme Jungle Park and more. There will however be additional charges imposed if you wish to visit the aforementioned instagrammable places within the show farm's grounds.

Address: Lot 1419, Jalan Perdana 4, 71050 Port Dickson, Negeri Sembilan
Operating Hours: 9:30am to 6:00pm (Daily)
Entrance Fee: RM15 for adults, RM10 for children
Contact: +6018 207 8682
4. ALIVE 3D ART GALLERY

Another must-see attraction in Port Dickson that offers unlimited photo opportunities to all its visitors is ALIVE 3D ART GALLERY. This fascinating optical illusion art-oriented instagrammable spot features more than 50 interactive paintings and 3D murals from 5 different themes, for guests to post and snap photos with. Visitors who love taking creative photos will most certainly get a kick out of their visit to this hidden gem in Port Dickson. It is the perfect place to take loads of extraordinarily imaginative pictures with the whole family.

Address: No 38, 40, Jalan DS 2/1, Bandar Dataran Segar, 71010 Port Dickson, Negeri Sembilan
Operating Hours: 10:00am to 7:00pm (Wednesdays to Mondays. Closed on Tuesdays except Public Holidays & School Holidays)
Entrance Fee: RM25 for Adults (Malaysians), RM30 for Adults (Non-Malaysians), RM20 for Children and Senior Citizens (Malaysians) & RM 25 for Children and Senior Citizens (Non-Malaysians)
Contact: +6012-611 7379
5. PD MAZE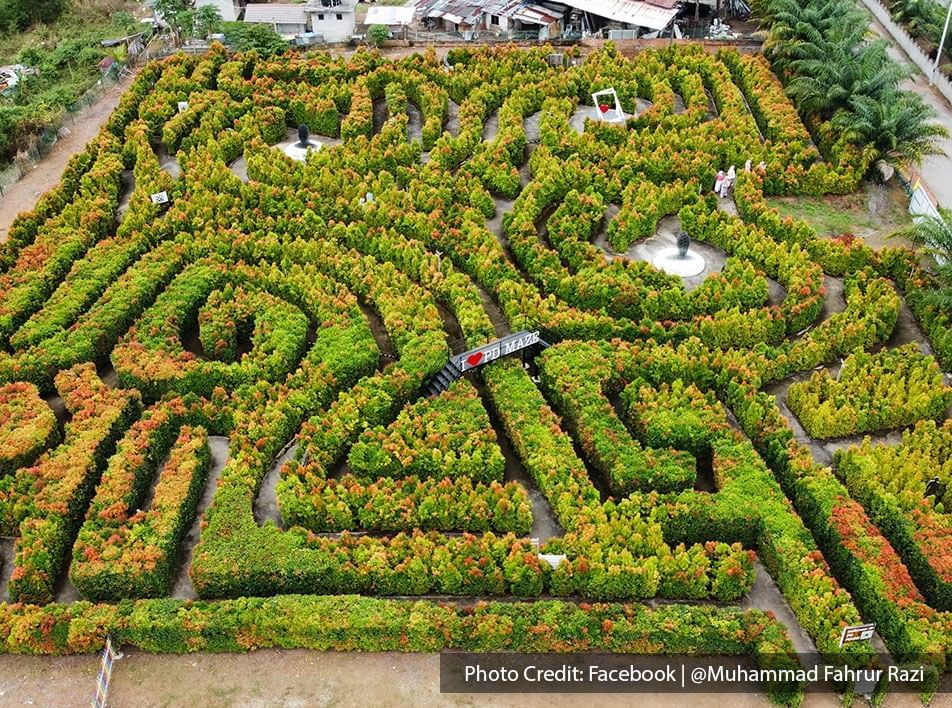 Situated in Bandar Dataran Segar, Port Dickson, locals and tourists alike are flocking to this new 4000 metre square attraction in Port Dickson to lose themselves in the network of 1300 metre hedges while discovering plenty of beautiful sculptures, artwork and fantastic places to take photos at PD MAZE.

While exploring the maze, you will come across designated places to take pictures, with an impressive collection of perspective art installation, disappearing illusion sculptures, optical illusion sculptures and more stationed along the hedges. Equipped with ample parking space, public bathrooms and picnic tables, PD Maze is the perfect instagrammable spot for a fun and relaxing afternoon spent with family and friends. The management of this photography spot in Malaysia also provides umbrellas for visitors to shield themselves from rain or the scorching sun.

Address: Jalan DS2/10, Dataran Segar, 71010 Port Dickson, Negeri Sembilan
Operating Hours: 9:00am to 6:30pm (Daily, closed every Tuesday)
Entrance Fee: Malaysians: RM18 per adult, RM13 per child (Over 6 years old)
Non-Malaysians: RM20 per adult, RM15 per child (Over 6 years old)

Plan a weekend staycation to the beautiful Port Dickson by booking a stay at the most popular overwater villa resorts in Malaysia, and don't miss out on the chance to take original and imaginative photos at these instagrammable spots and attractions in Port Dickson. Have fun exploring!