The Opening of Lighthouse Club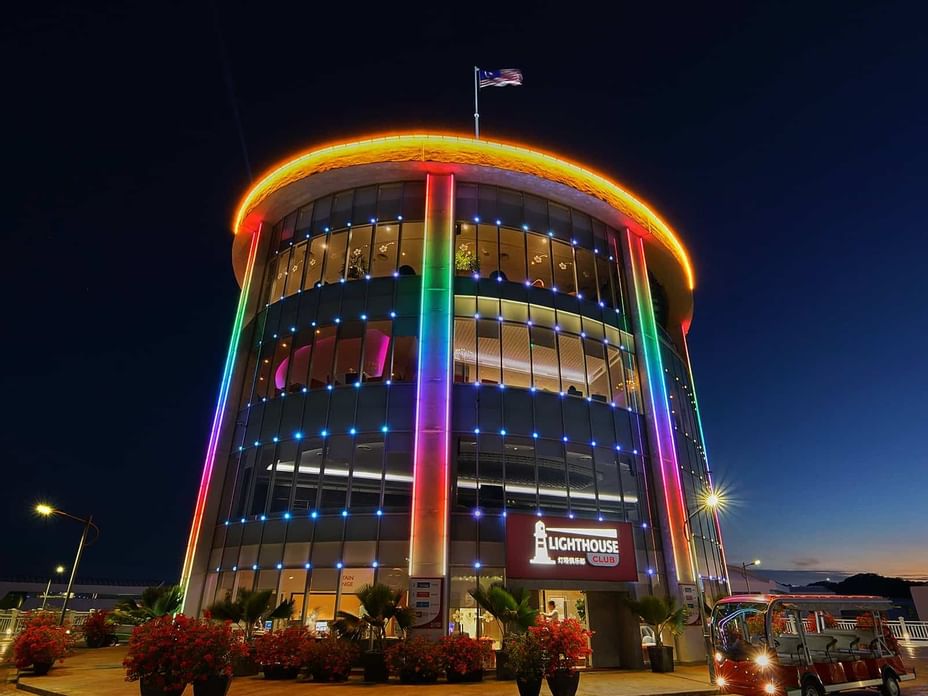 Ground Floor - Captain Lounge
Situated at the ground level of the Lighthouse Club, this exclusive lounge serves a range of tempting cakes and pastries, complemented by a selection of coffee and tea.
2nd Floor - Wave Dining
For a gastronomic western dining experience, Wave Dining is the recommended place to go. Housed within a contemporary dining atmosphere, Wave Dining featurs modern western cuisine, with an emphasis on chef recommended specialties. Rise and shine to a brunch, with a variety of homemade pastries, preserves, cold press juices and selection of mains. Cocktails are served in the evening while come nightfall, diners have the opportunity to sample chef's degustation menu.
3rd Floor - Lighthouse Bar
Perched atop the highest floor of Lighthouse Club, the Lighthouse Bar offers a selection of by cocktails and specialty beverages.