Ramadan - A Time For Piety and Self-Reflection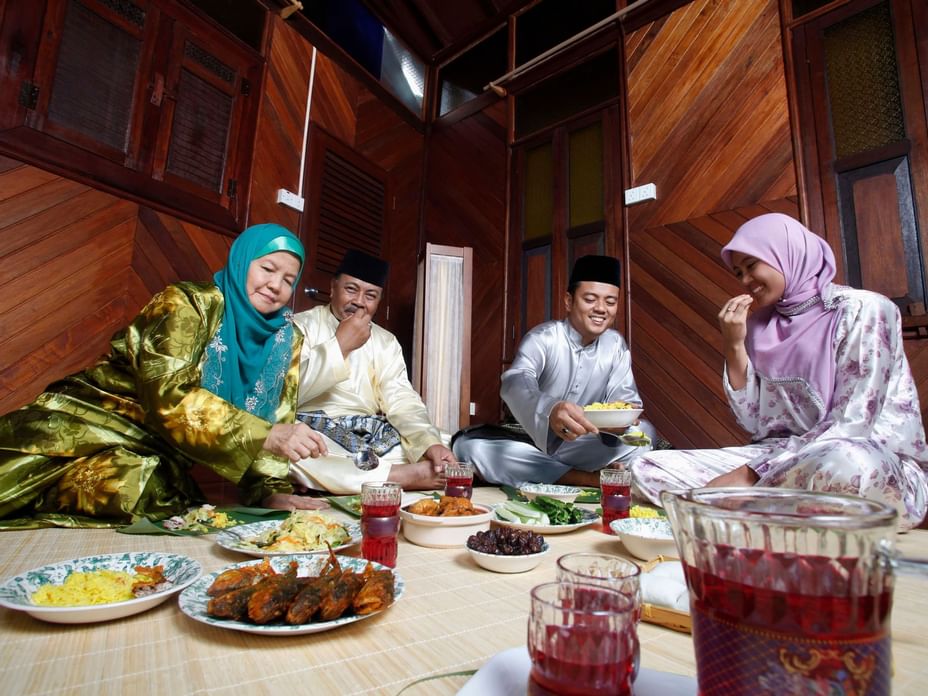 Every year, Muslims globally anticipate the sighting of the new crescent moon that signifies the official frst day of Ramadan, the most sacred month in Islamic culture. Muslims aim to grow spiritually during Ramadan by praying and reciting the Quran, making their actions and thoughts pure and selfless, and abstaining from immoral acts such as gossiping, lying, fighting and drinking. Fasting, which is one of the five pillars, of Islam, is compulsory for all Muslims, except for the ill, pregnant, disabled, children, elderly or menstruating. The fast includes abstaining from food, drink, smoking and sex during daylight hours.

Meals are opportunities for Muslims to gather and break their fast together. Suhoor (pre-dawn breakfast) usually occurs at 4 am before fajr (the first prayer of the day). Iftar (the evening meal) can begin once maghreb (the sunset prayer) is finished by 7.30 pm. The Eid al-Fitr celebration - the "festival of breaking fast" - marks the end of Ramadan when Muslims celebrate a successful month of fasting and worship, beginning with communal prayers at daybreak. The Lexis family would like to wish all Muslims a happy Ramadan Mubarak!