Lexis Hibiscus 2 to Boost RM240 Million Yearly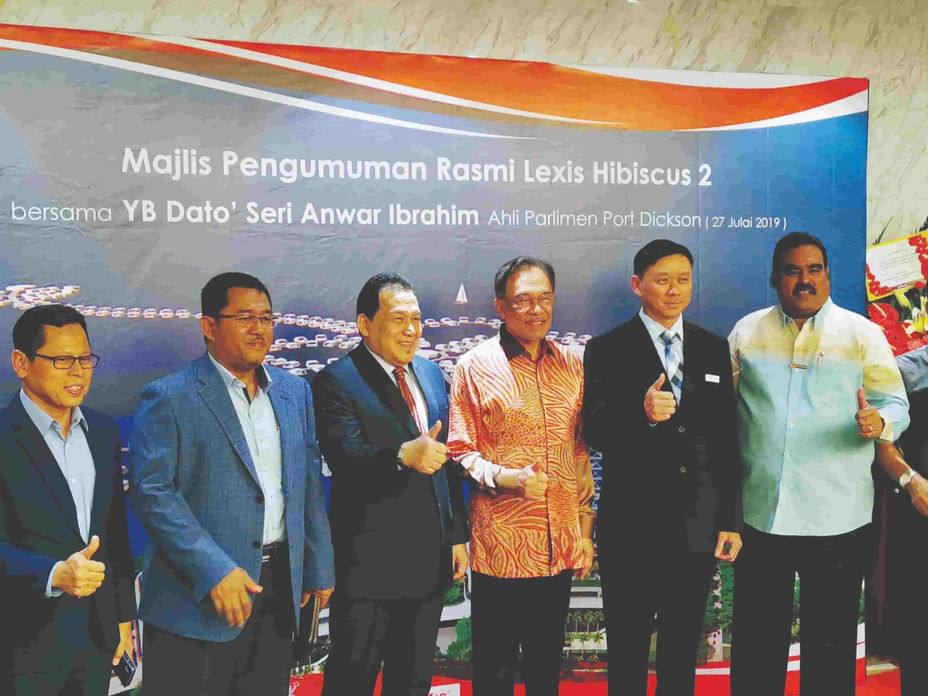 Once again partnering with Lexis Hotel Group, Lexis Hibiscus 2 by Kuala Lumpur Metro Group is set to draw around 400,000 tourists to Port Dickson every year, generating RM240 Million ringgit per annum, of which 20% will go to the state government and its people in return of the 32 hectares of land on which the project will be built on. The new luxury resort will also create an influx of visitors and boost the local tourism, create thousands of job opportunities. In his speech, Port Dickson MP Datuk Seri Anwar Ibrahim also praised KL Metro Group who is setting aside RM12 Million to help the local community throughout the project's construction period.

The announcement ceremony for the new Lexis Hibiscus 2 was held at the beach area of Lexis Hibiscus, where the VVIP guests jointly launched the crystal ball to symbolize the official launching of the project. Over a thousand of invited guests and visitors were also dazzled by a brilliant display of fireworks bursting through the night sky over Lexis Hibiscus at the end of the evening.