Christmas Blessings With Underprivileged Children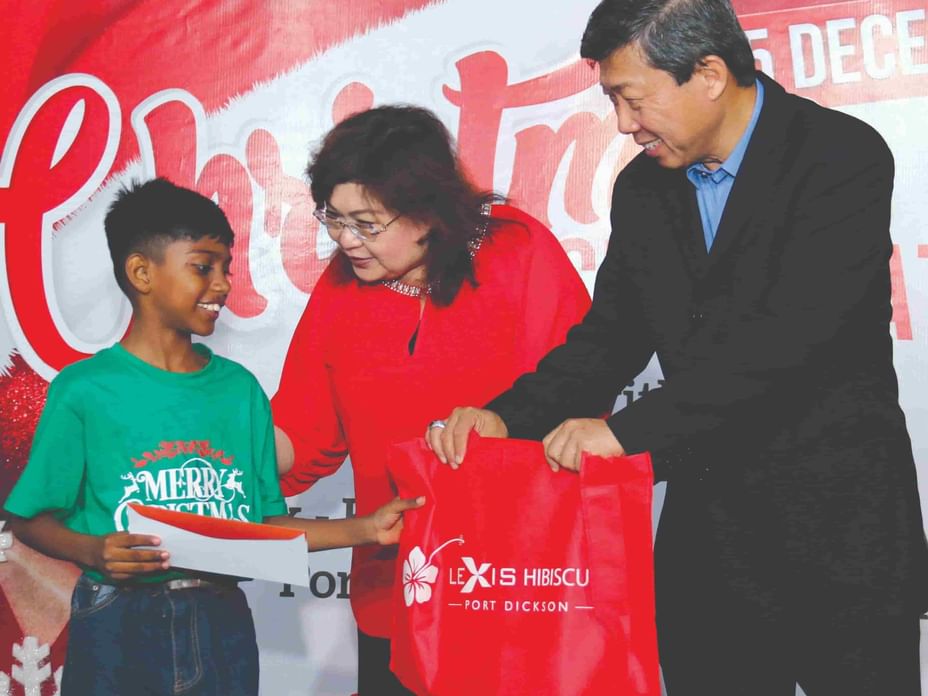 In the spirit of giving and sharing, Lexis Hotel Group planned a special day for 33 children aged two to nineteen year-old from Pusat Kebajikan Kanak-Kanak Yatim dan Miskin Wawasan Port Dickson, where they were feted to a host of activities such as a trimaran ride, fun-filled time at Kidz World, caroling performance by the resort's staff who sang and danced to catchy festive tunes under the resort's gigantic Christmas tree, and a surprise visit from Santa and Santarina who gave out tasty goodies to the kids.
After all the fun and excitement, the kids were treated to a lavish mouthwatering Christmas spread, before Miss Mandy Chew, the President of Lexis Hotel Group presented each of them with a goodie bag and RM100 voucher for purchasing school supplies for the coming school year. To thank everyone for their kindness and hospitality, the kids also prepared a singing and dancing performance which lit up the room and left everyone smiling from ear to ear!