A Majestic Celebration for DYMM Tunku Ampuan Besar Negeri Sembilan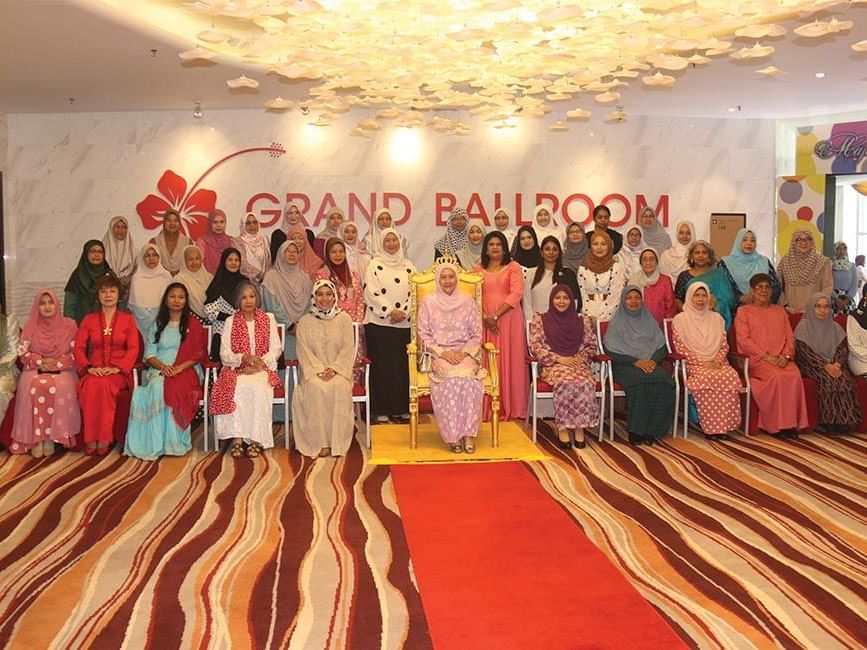 Lexis Hibiscus Port Dickson was aglow with regal elegance as it played host to a grand birthday gala in honour of Duli Yang Maha Mulia Tunku Ampuan Besar Negeri Sembilan Tuanku Aishah Rohani Binti Almarhum Tengku Besar Mahmud. The prestigious event, held at the illustrious Hibiscus Grand Ballroom on the 27th June, was meticulously put together by the Persatuan Badan Kebajikan Isteri Wakil-Wakil Rakyat Pakatan Harapan dan Pegawai Kanan Kerajaan Negeri Sembilan (BAKRIYAH), as a profound salute to her unwavering commitment to the community.

Distinguished luminaries, comprising of royalty, dignitaries, and esteemed members of society, convened to express their gratitude to the revered DYMM Tunku Ampuan Besar Negeri Sembilan. The night unfolded with a symphony of avours, where a menu marrying local tastes with global delicacies delighted the guests, accompanied by traditional dance spectacles and a ceremonial cake-cutting, culminating in a heartwarming group photo session.