Gym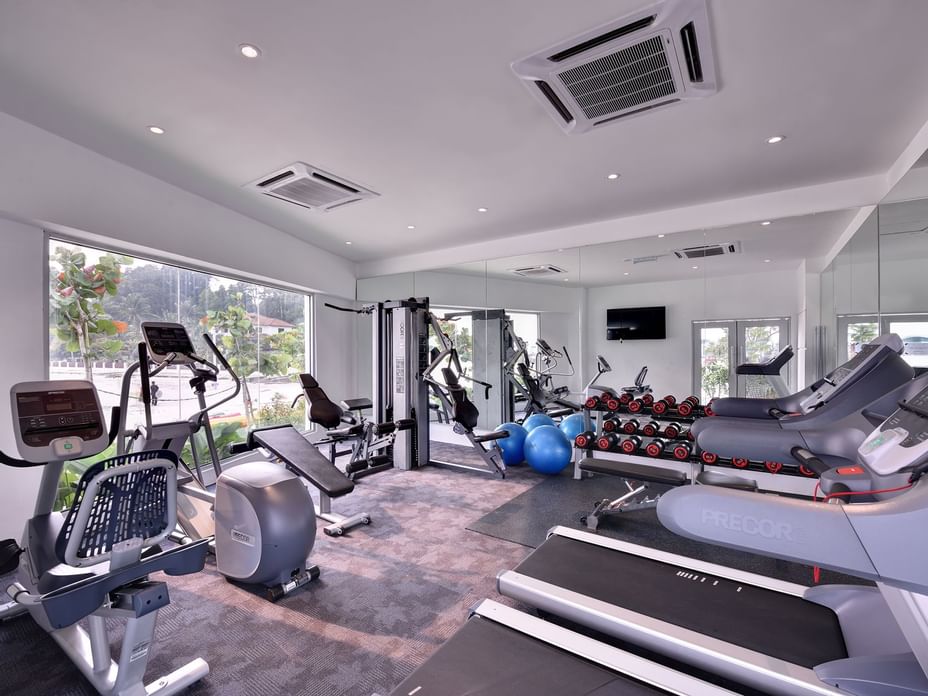 Get into your workout gear at the adequately-equipped gymnasium. With a range of cardiovascular machines and free weights, one can even adjourn next door for a session of sauna.
Opening Hours: 8am to 8pm (Daily)

For access, guests are required to register at the Bicycle Booth (Pool Side, Tent Area) located at the ground floor of the Main Building.